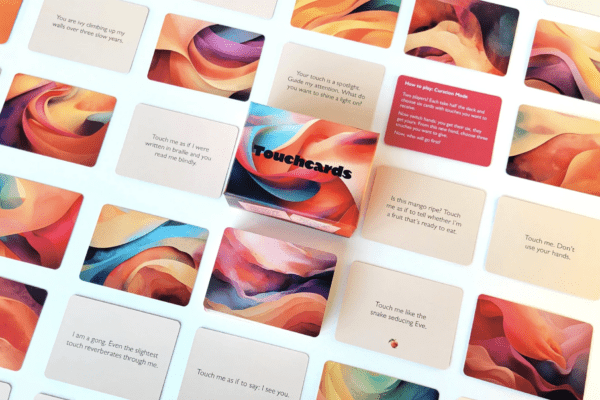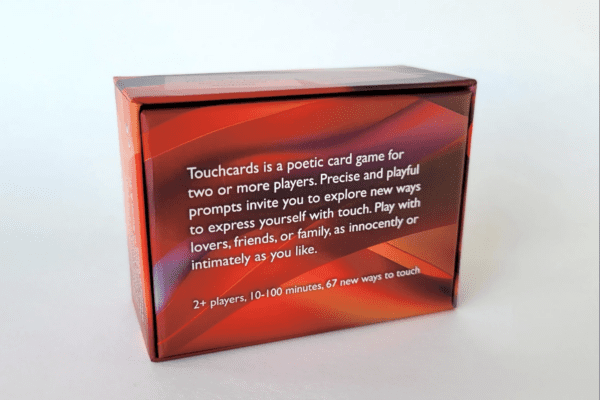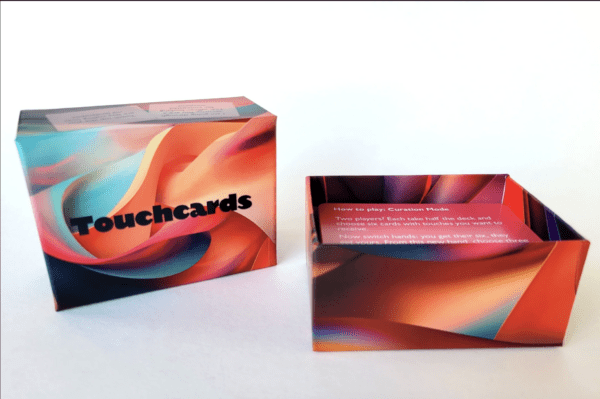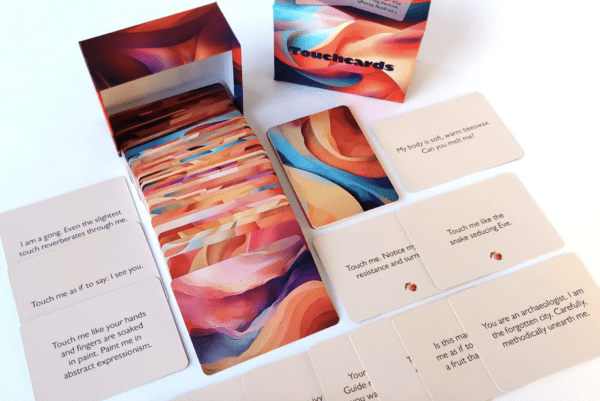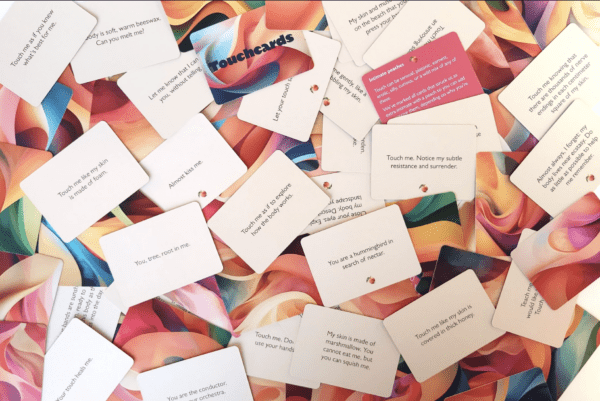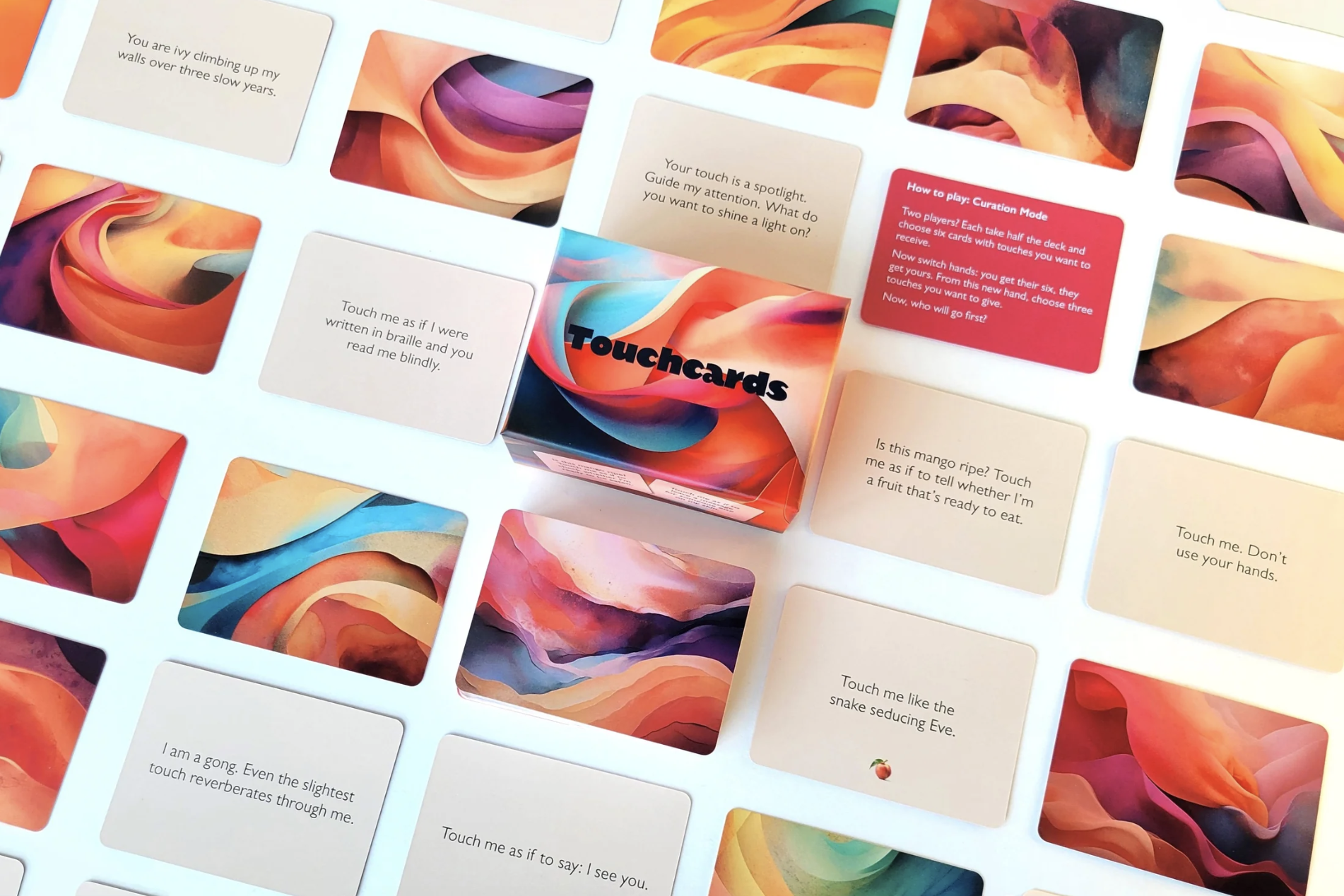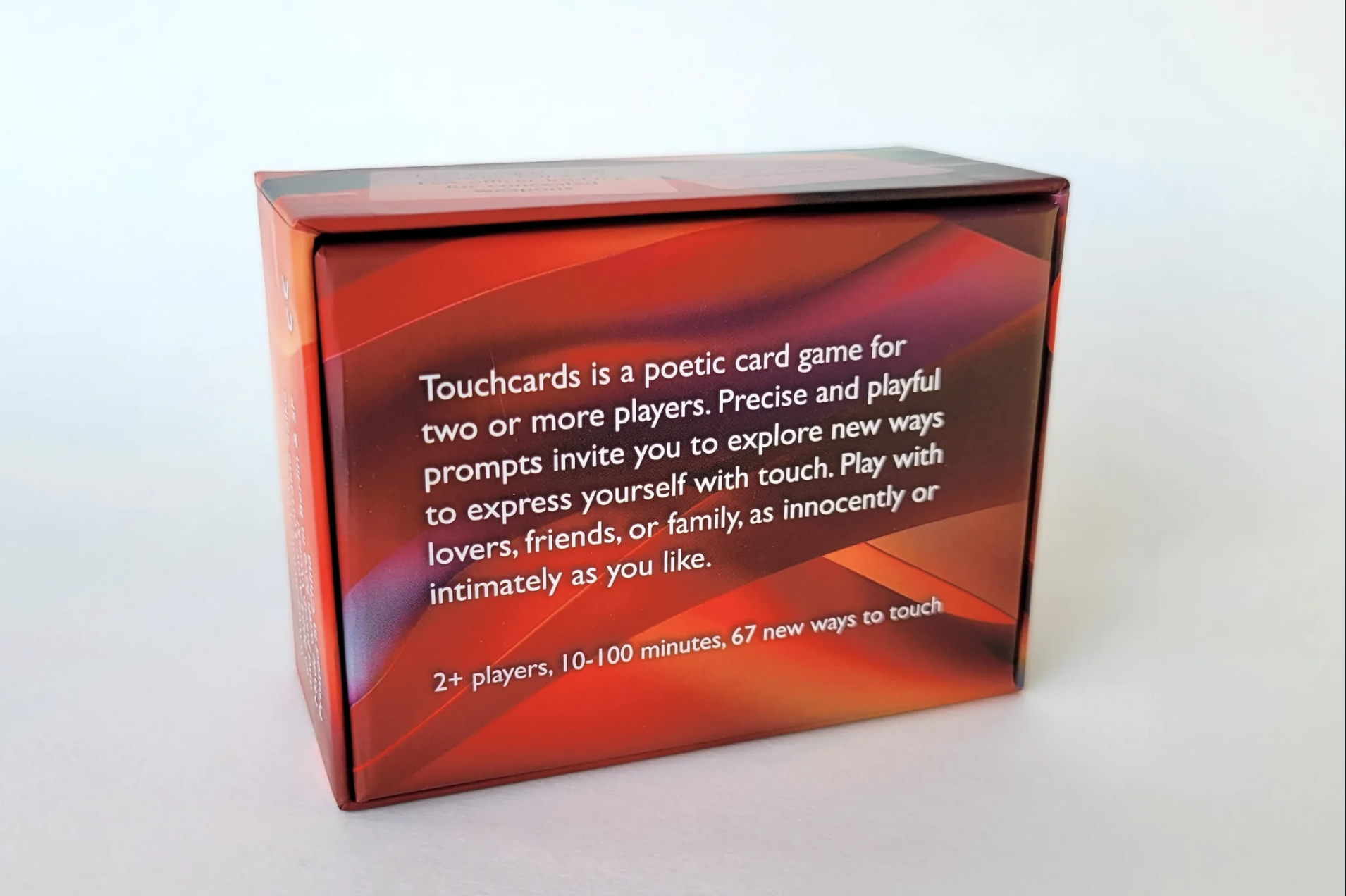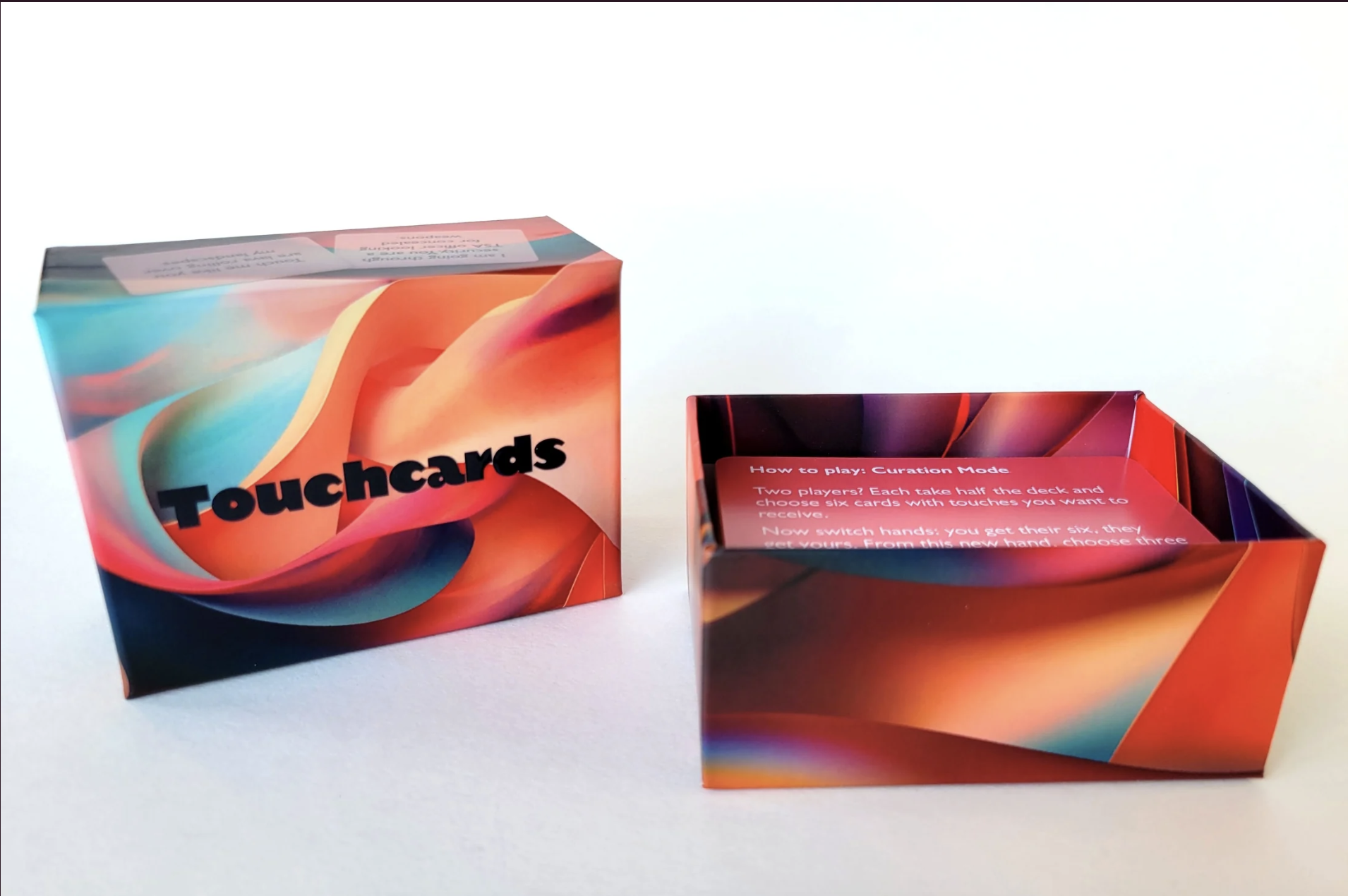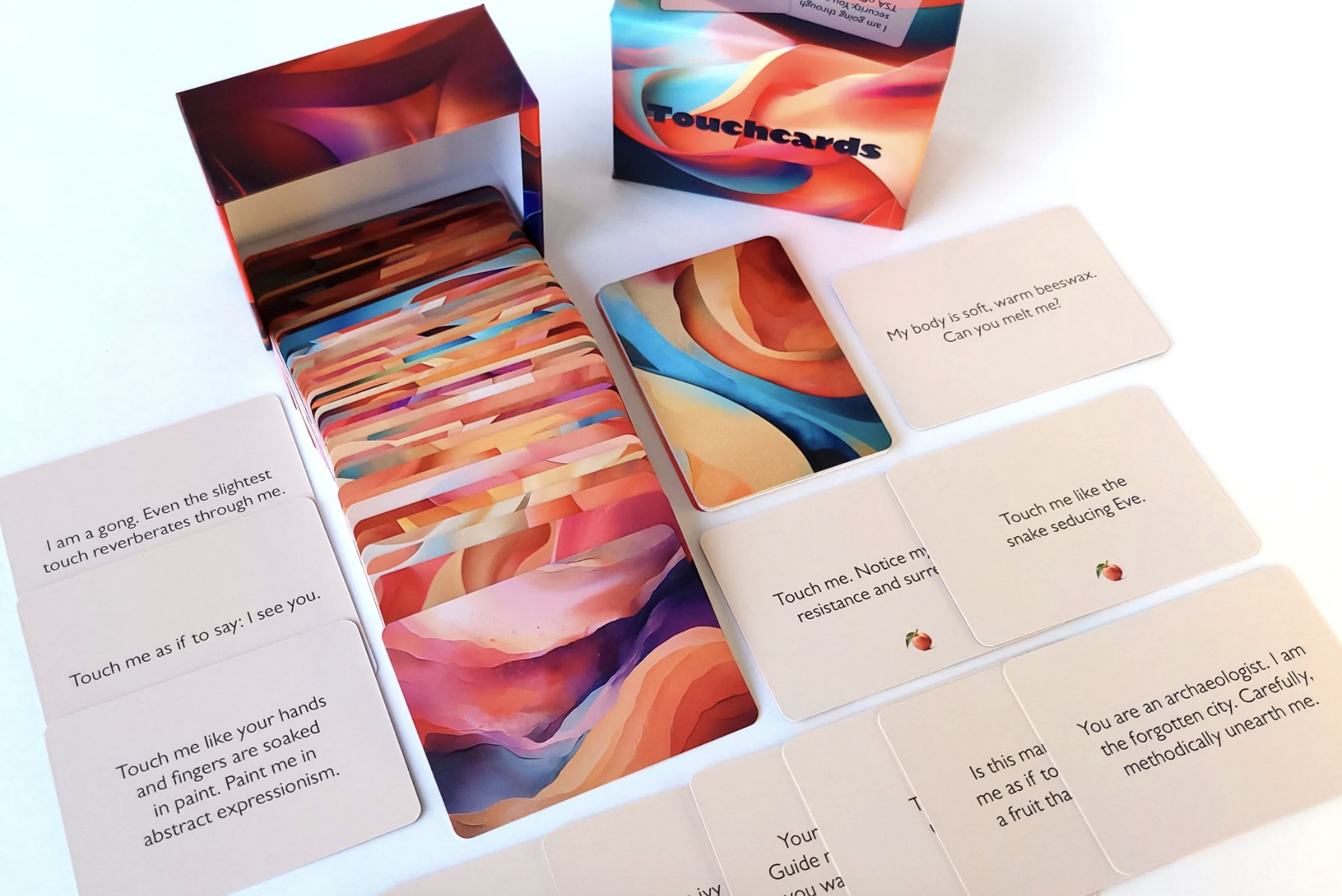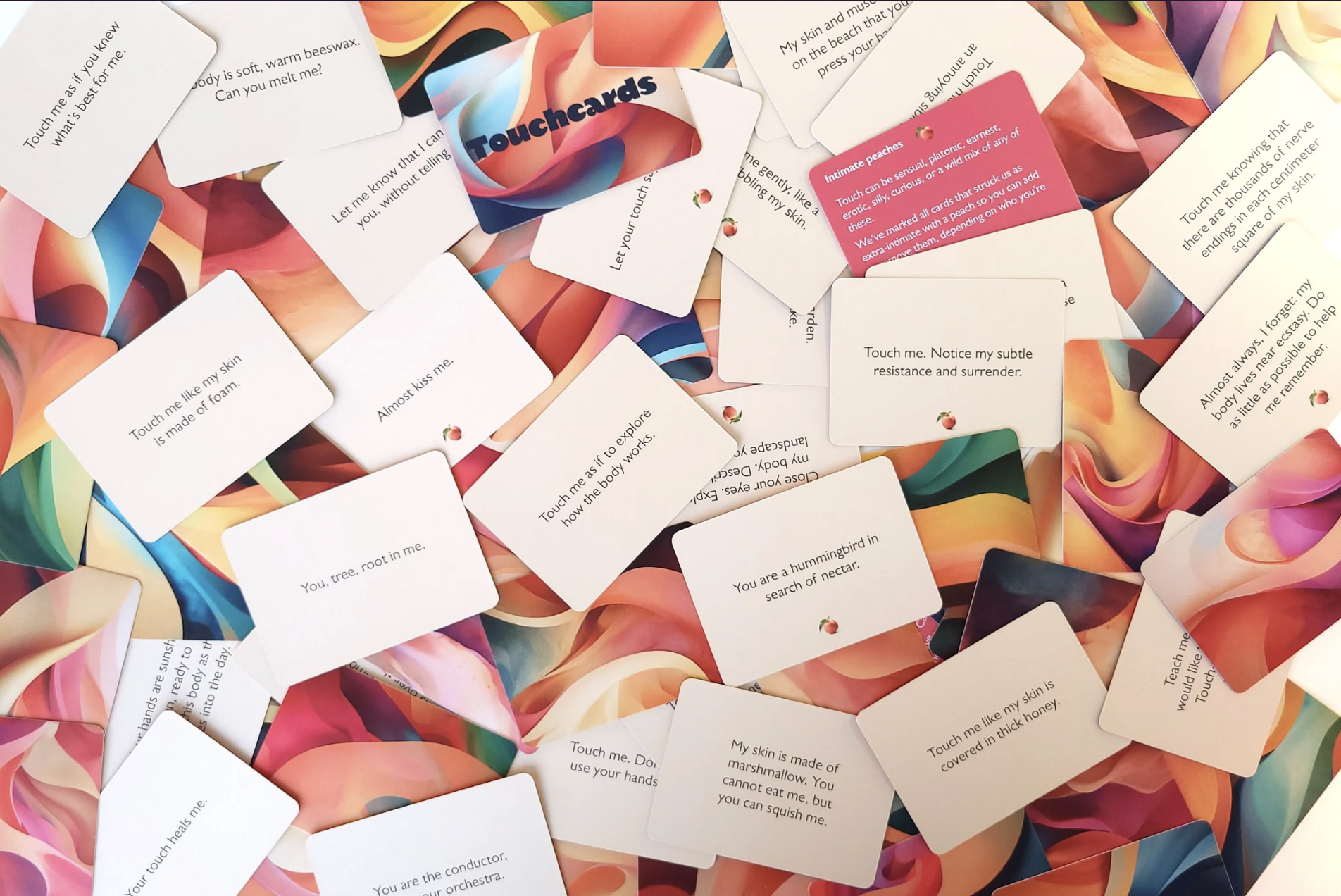 Touchcards
Touchcards is an exploratory card game for two or more players. Precise, playful, and poetic prompts invite you to discover new ways to express yourself with touch. Play with lovers, friends, or family, as innocently or intimately as you like.
2+ players, 10-100 minutes, 67 new ways to touch.
What our playtesters had to say: 
"This game could have saved my marriage."
"This won't get boring, even if you play it over and over again."
"Usually I hate when it's my turn to give a massage, but this time I really enjoyed giving."
Touchcards is included in the Peaches & Dream kit.