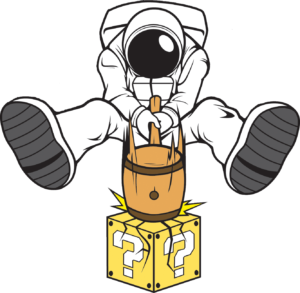 Drug Safety Test Kits & Alerts at Music Festivals
As dedicated pioneers of harm reduction and drug testing availability, The Bunk Police has had an extraordinary impact on a number of music festivals around the United States since its inception in 2011. Unfortunately, as the industry expands and festivals are forced to abide by stringent anti-drug legislation, our presence and ability to openly promote drug safety and harm reduction has become drastically more difficult. 
Our services have been forcibly shut down at over a dozen events—proving the future of accessible drug checking and the necessity for improved safety is trending in the wrong direction. As a number of harm reduction organizations are turned away at the door, the vast majority of these cherished events and festivals are becoming more dangerous for the attendees—as the push for prohibition increases, and the understanding of drug use and abuse in our culture strays further away. 
With the rise of the hazardous synthetic opioid, fentanyl, appearing under the guise of other drugs, as well as the corporatization of the music festival industry, we've changed tactics, broadened our scope, and turned up the volume—our fight for harm reduction and accessible drug testing is more crucial than ever.

BunkBot
BUNKBOT is a deceptively simple, yet incredibly powerful communication tool. To start, just text "Safety" to 1-888-NOT-BUNK (668-2865) and you can sign up to receive texts when:
1) We set up at the event(s) of your choice and start distributing kits on site
2) We are shut down by security and reopen elsewhere
3) We find an adulterated or otherwise dangerous substance
BUNKBOT serves as an instantaneous substance alert system that can operate at any event, even with limited cellular service. As soon as a particularly dangerous substance is submitted to BUNKBOT, everyone signed up for that event will be notified immediately by text with a description of the substance, packaging, dealer information, etc. This allows the quickest dissemination of information, and the critical prevention of potential overdose before it has occurred. Our system has identified and actively stopped over a dozen fentanyl-laced cocaine dealers at popular events around the United States.
Reporting Adulterated Drugs
The BUNKBOT system relies on users reporting adulterated or otherwise dangerous substance – in order to do so, simply text as much info about the substance / tests performed as possible to 1-888-NOT-BUNK (668-2865). If you're not already signed up, text "safety" to that number first before you start sending us info.
Please send any of the following information that you can: event name, location at the event, type of substance tested, type of test kit(s) used, and pictures of the substance / baggie / test results. We do not send out text alerts for every report we receive in order to to avoid creating a panic amongst attendees. We will, however, send out alerts for fentanyl and other substances that pose an immediate threat.
All other submissions will be posted at www.reddit.com/r/bunkbot for open discussion.

BunkBot Events
Once you've texted "bunk" to 555-888 you can sign up for alerts at various events by texting the following keywords:
Ultra Music Festival – text "ultra"
Okeechobee Music Festival – text "okee"
Backwoods Music Festival – text "backwoods" 
Electric Daisy Carnival – text "EDC"
Summercamp Music Festival – text "summercamp" 
Backwoods Music Festival – text "backwoods"
Bonnaroo Music Festival – text "bonnaroo" 
Electric Forest Music Festival – text "electricforest"
Camp Bisco Music Festival – text "campbisco"
Peach Music Festival – text "peachfest"
Burning Man – text "burningman"
Lost Lands Music Festival – text "lostlands"
Imagine Music Festival – text "imaginefest"
Hulaween Music Festival – text "hulaween" 
If you would like us to consider adding an event to our list, please email bunkpolice@gmail.com with the name / website and any other important information.