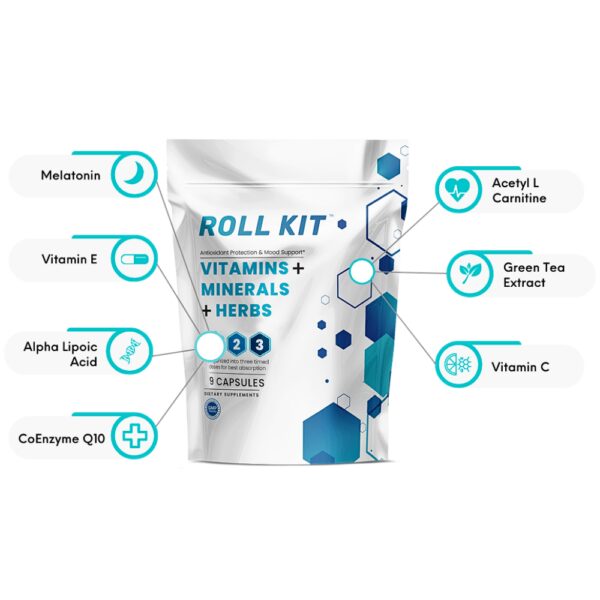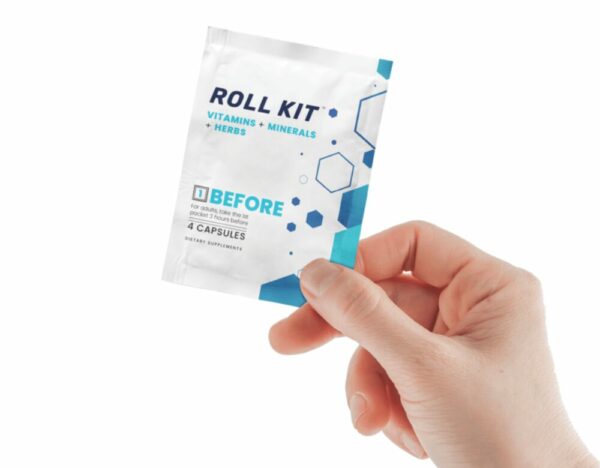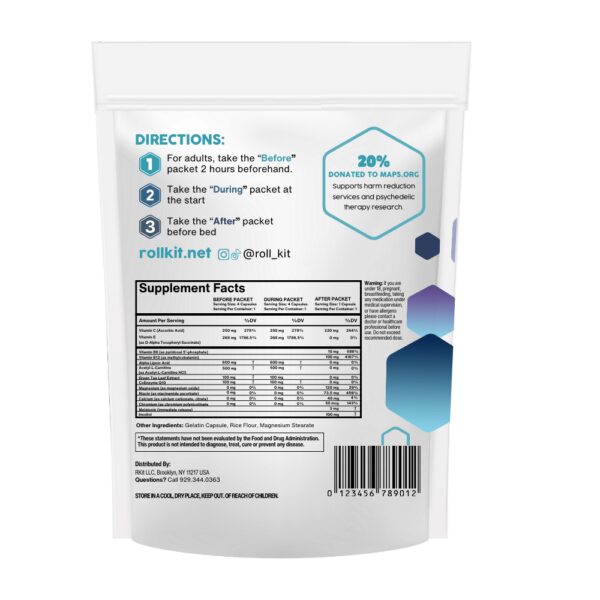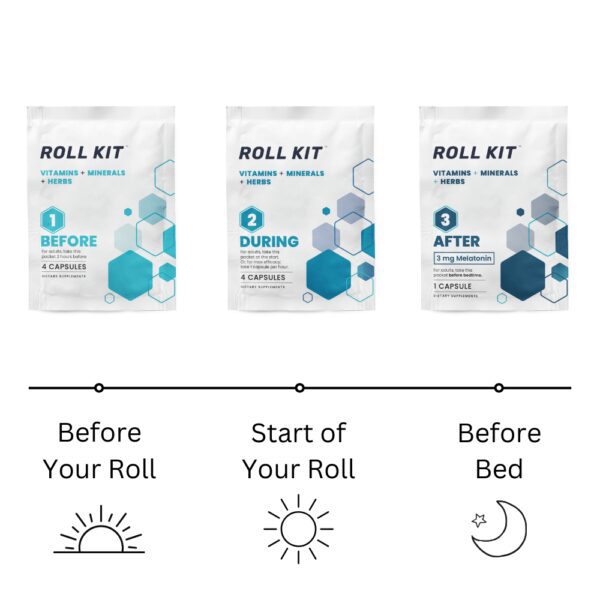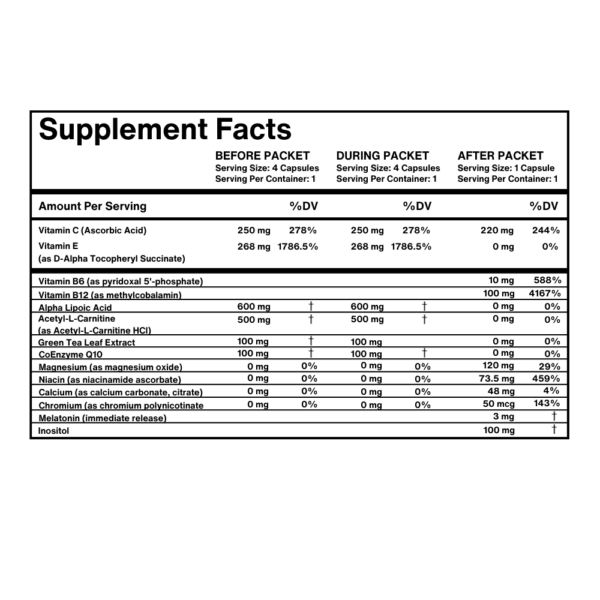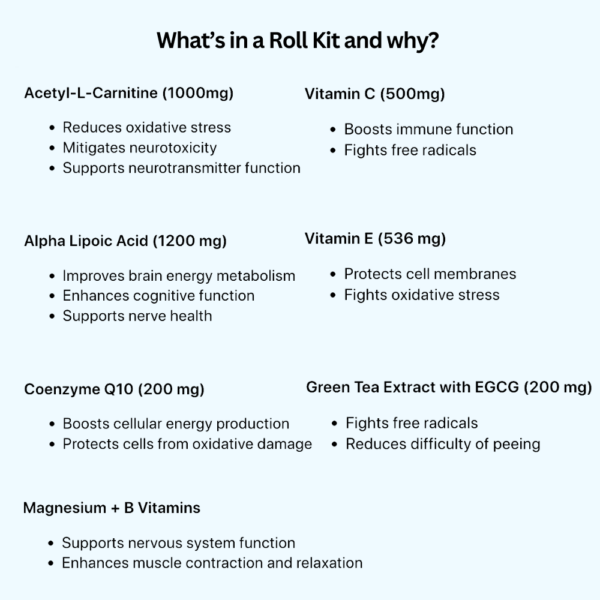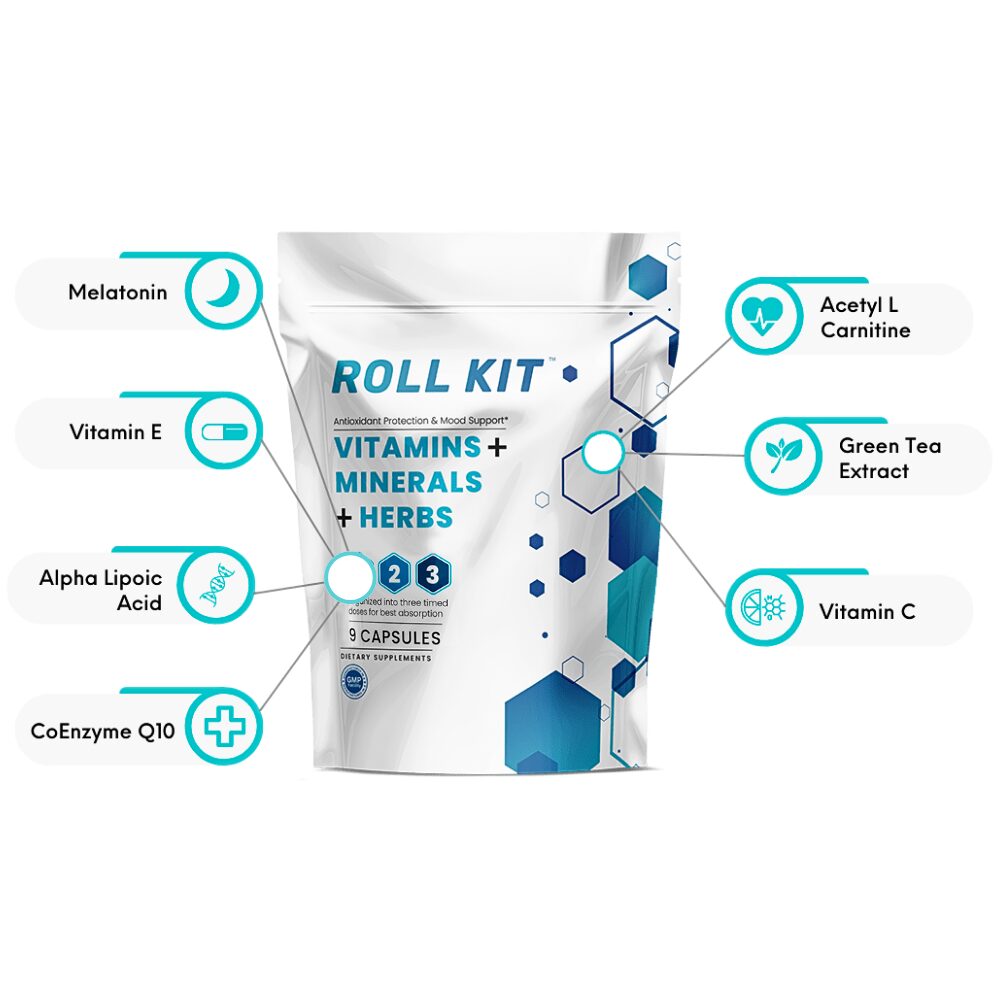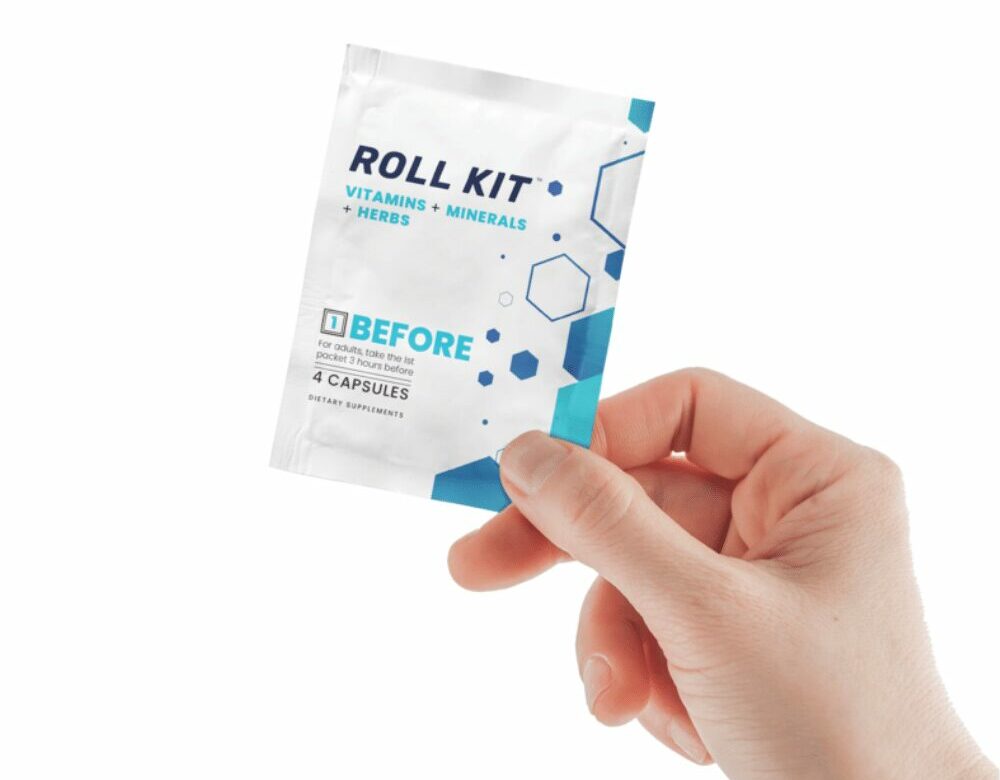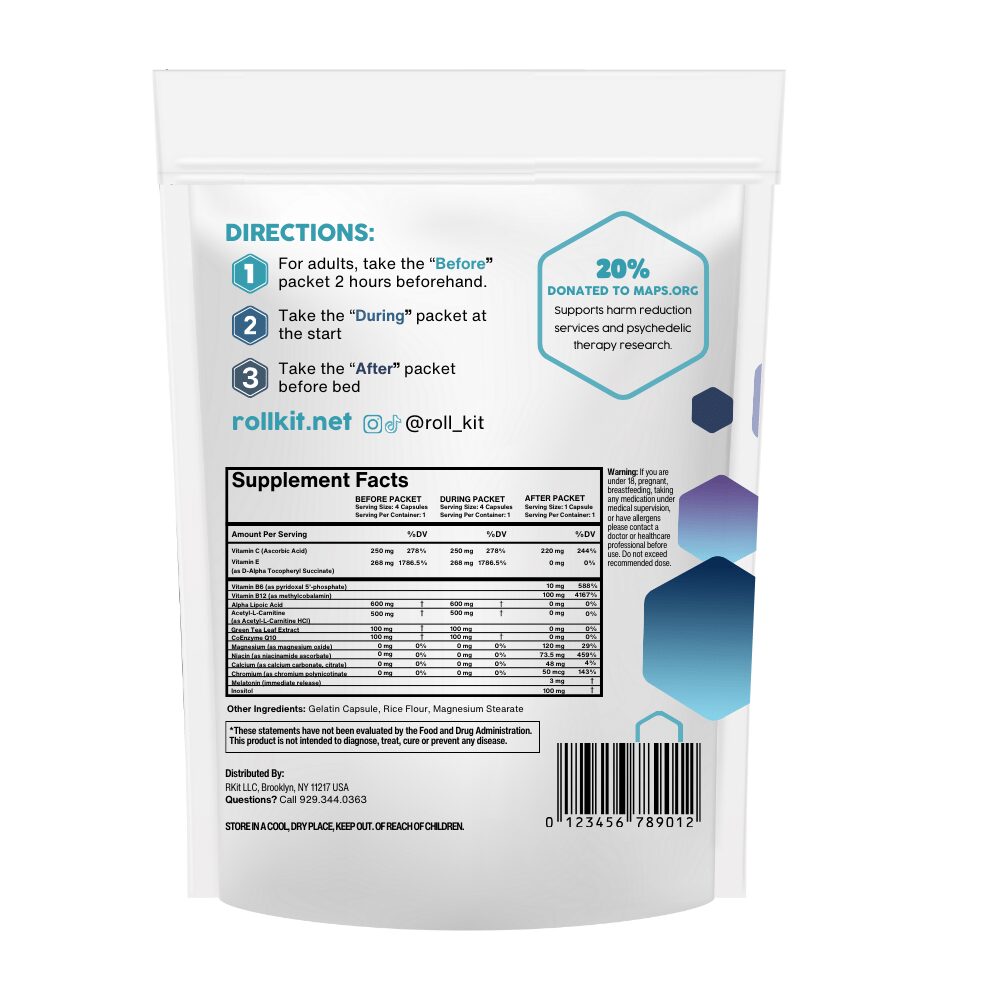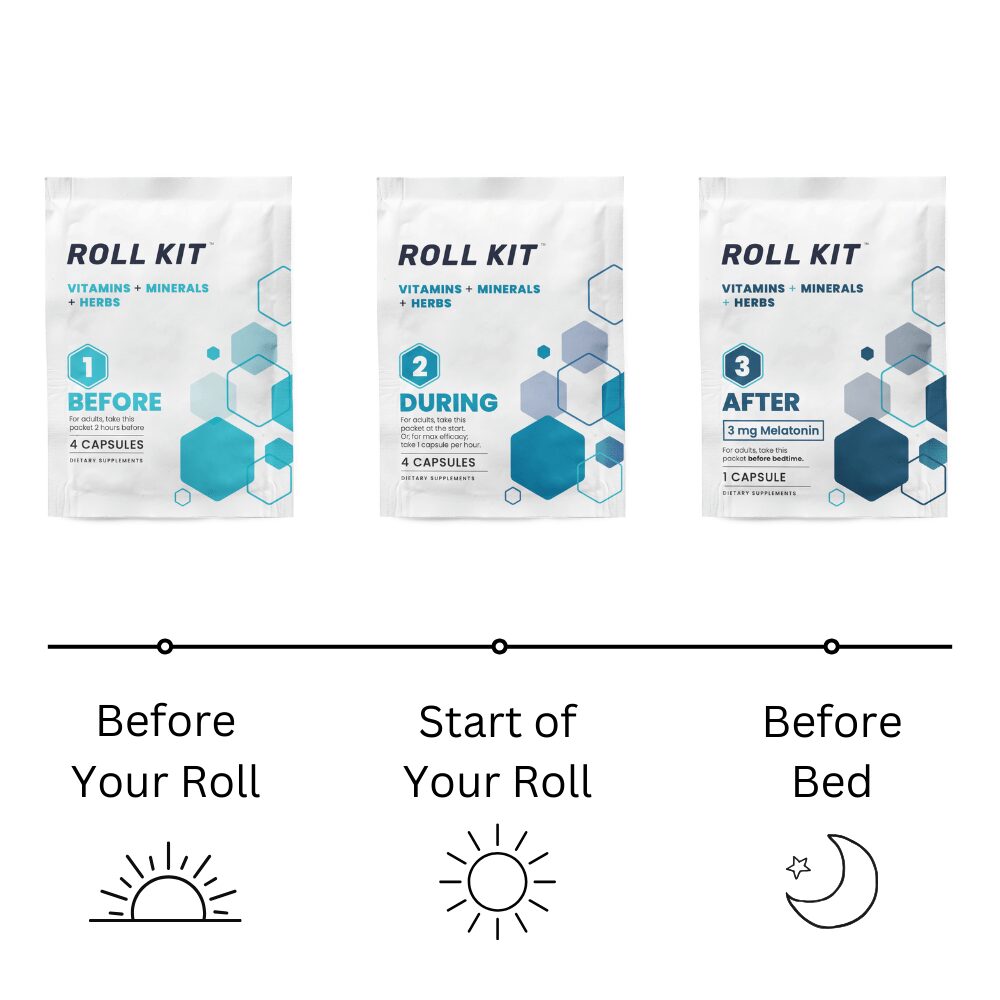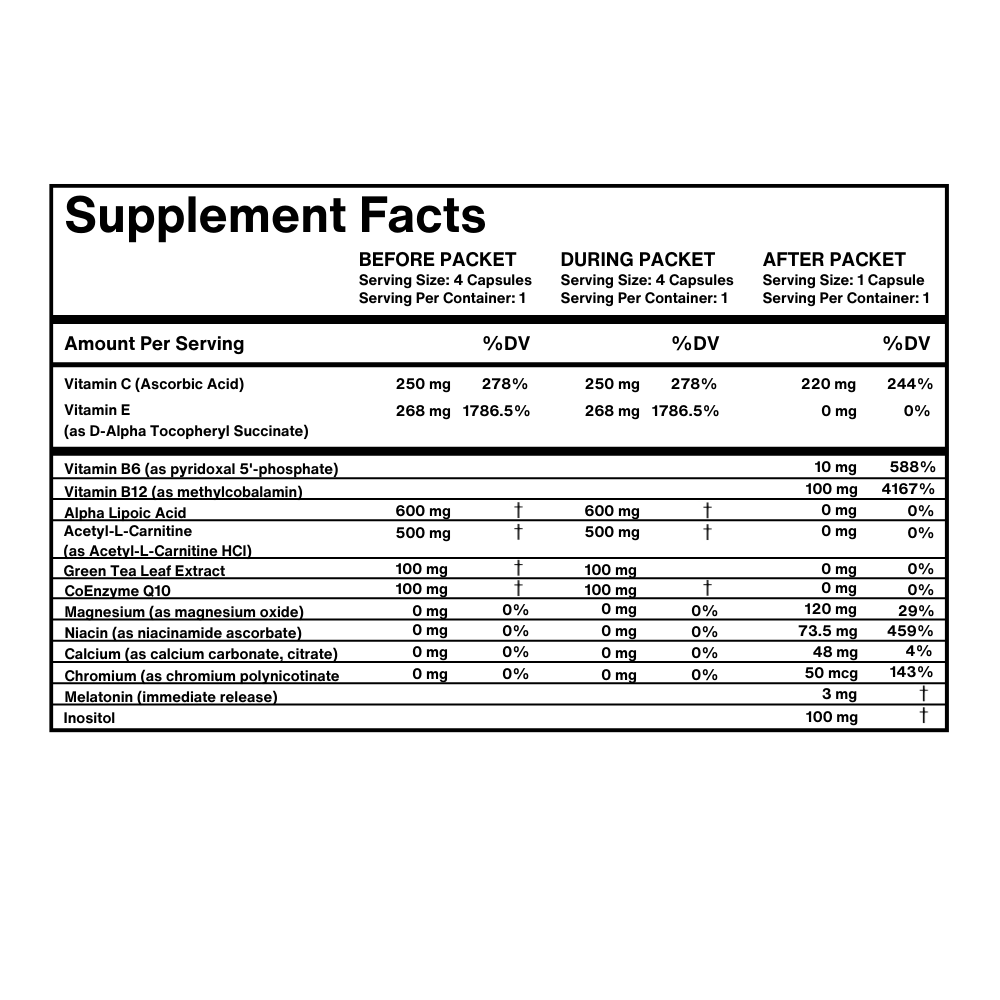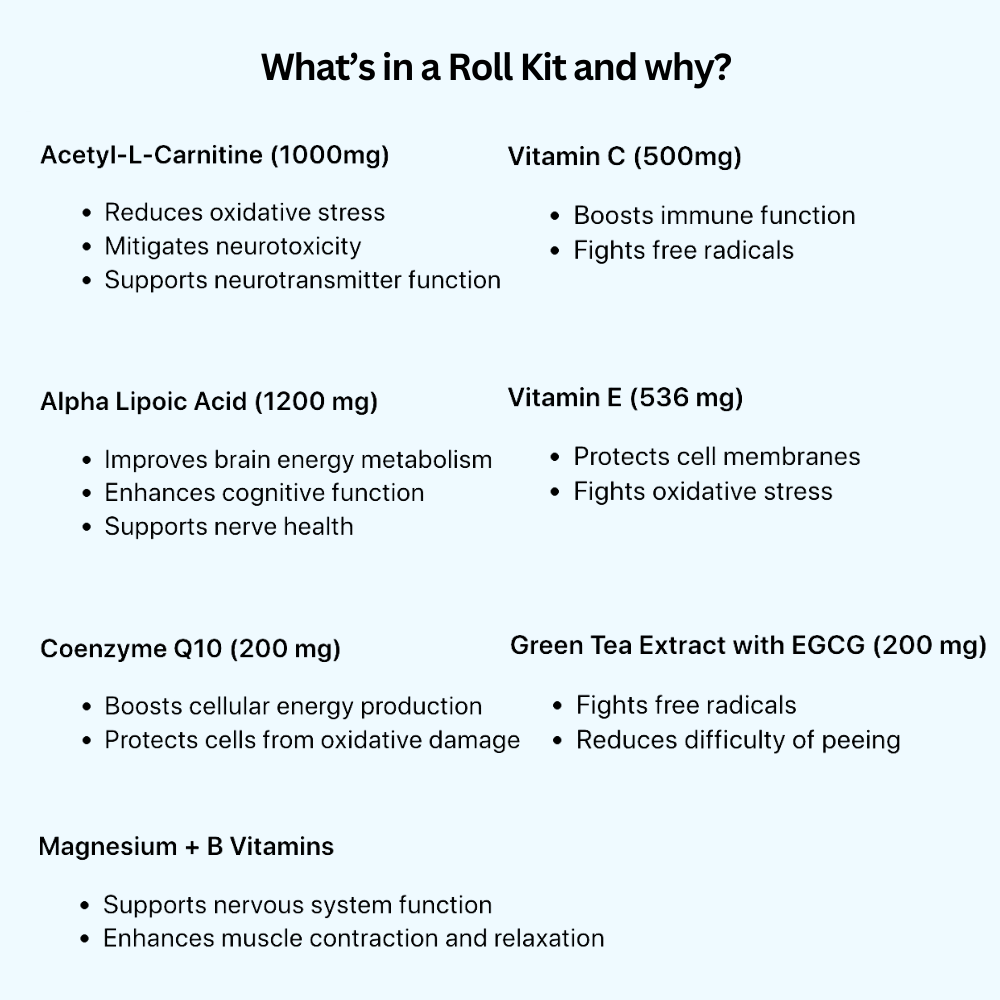 Roll Kit | Rave Supplements for MDMA Recovery
Do you deal with tough comedowns after a night out? Are you worried about the harmful effects of MDMA on your brain and body? 
Roll Kit recovery supplements are designed to support your body and mind during your roll, and facilitate a smoother recovery process the next day. These supplement packs help protect against the dangerous neurotoxic effects of MDMA, while supporting the generation of serotonin, regulating your sleep, and replenishing essential nutrients. 
Take these rave supplements to help you bounce back quickly, and feel refreshed and ready to head to your next event!
Roll Kit Features: 
Supports Brain Health

Promotes Sleep and Balanced Mood

Recommended by

Rollsafe.org

20% of Proceeds Are Donated to

MAPS.org

Produced in an FDA-Approved Facility in the U.S.

Contains No Common Allergens
Includes: 
(1) "Before" Supplement Packet

(1) "During" Supplement Packet

(1) "After" Supplement Pack

9 Antioxidants and Vitamins that Support Brain Health and Recovery
For more information on the research behind Roll Kit, check out their site.