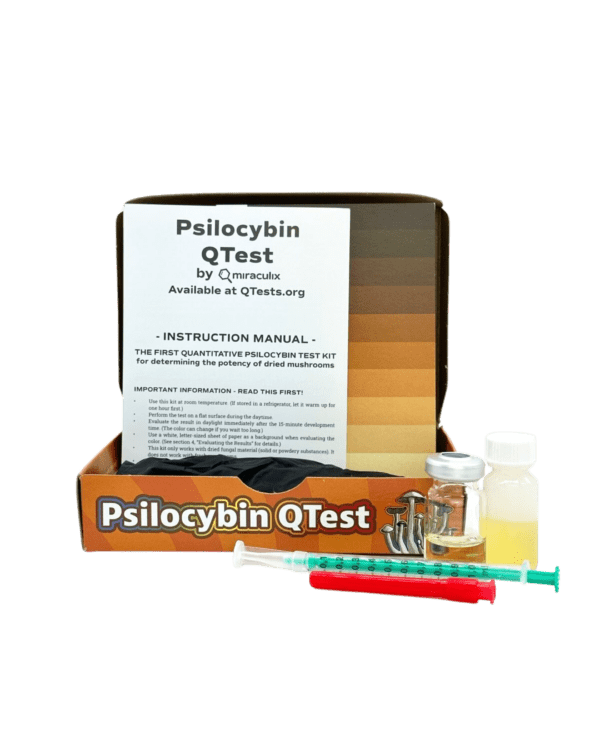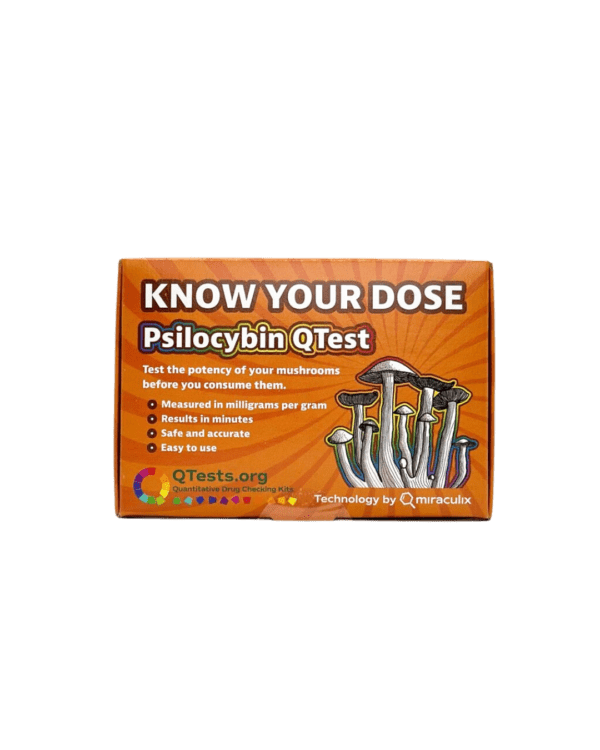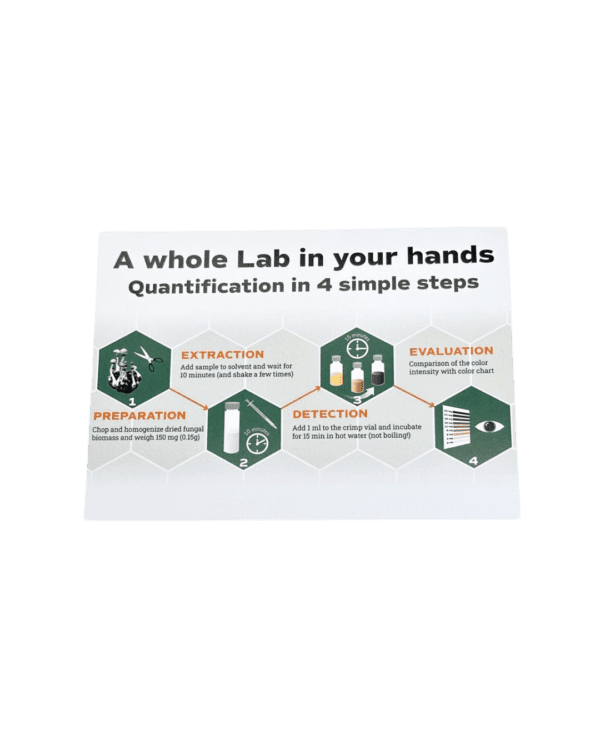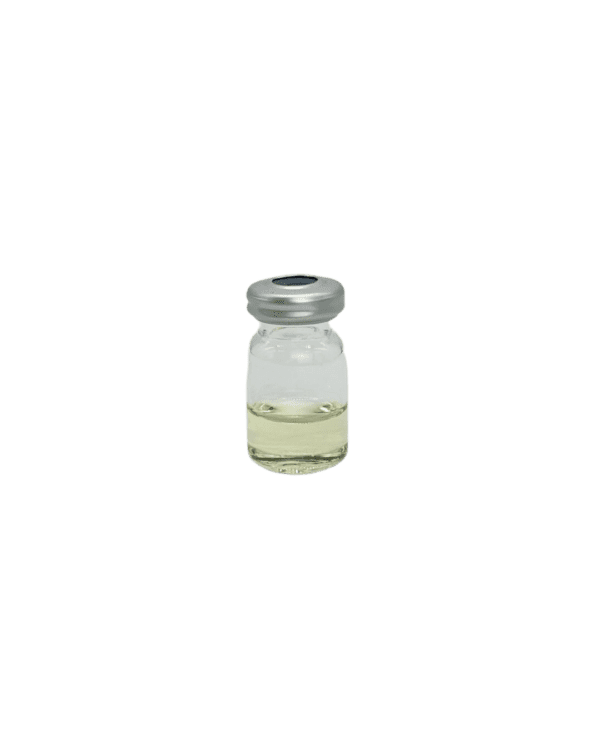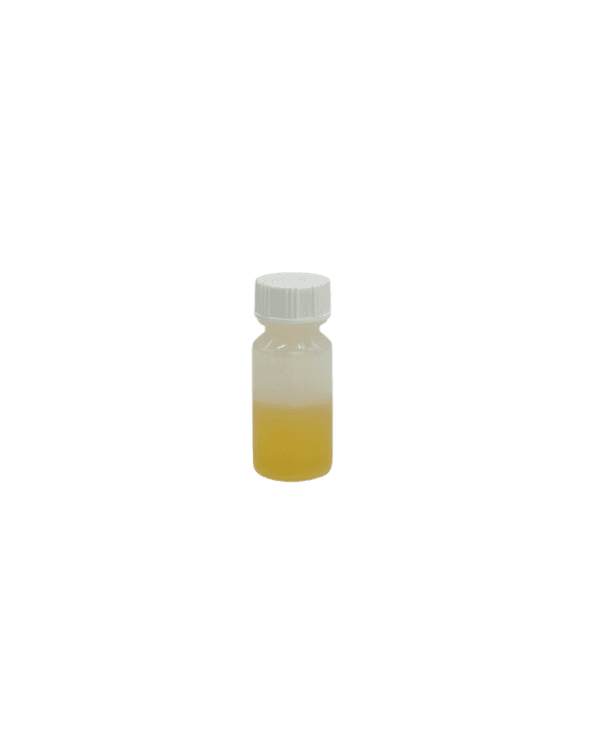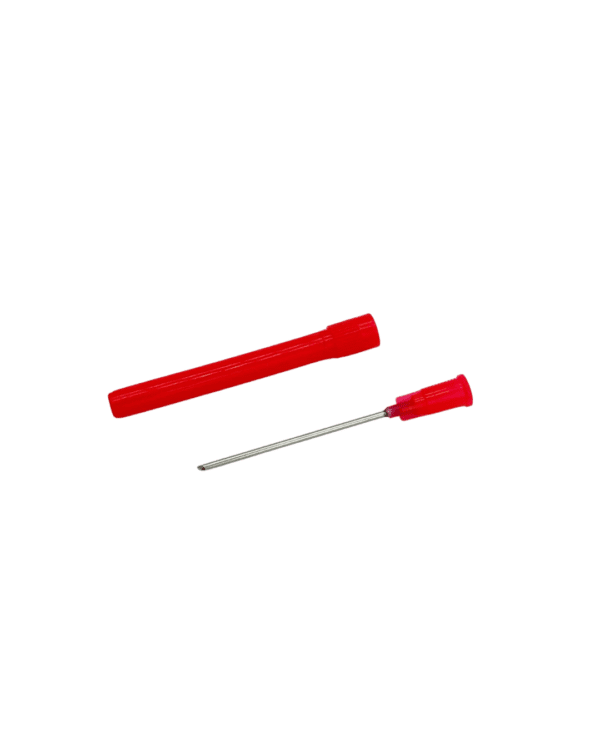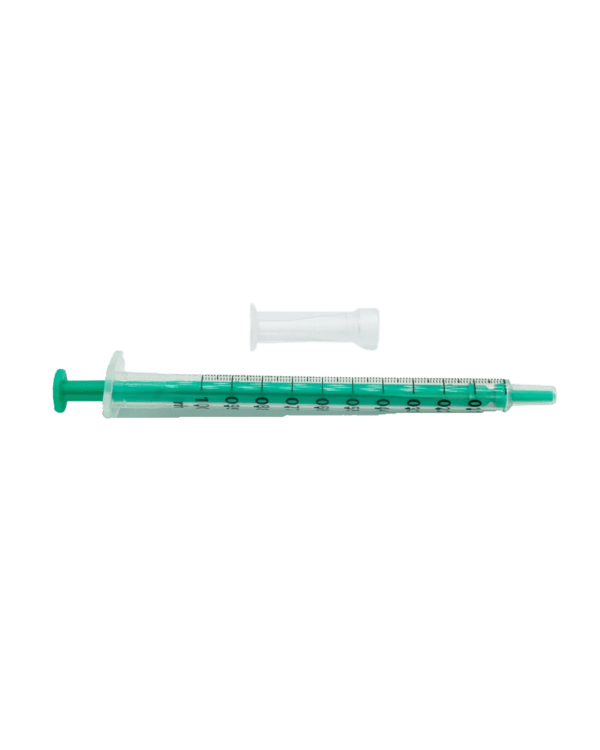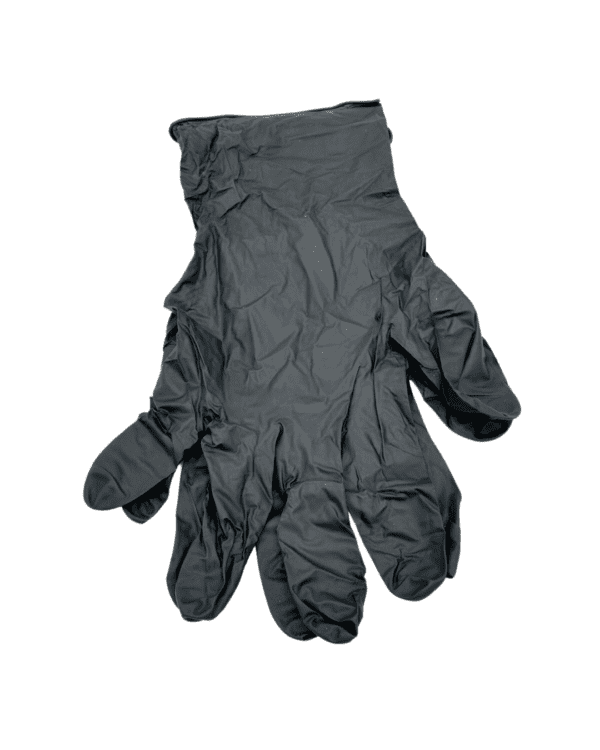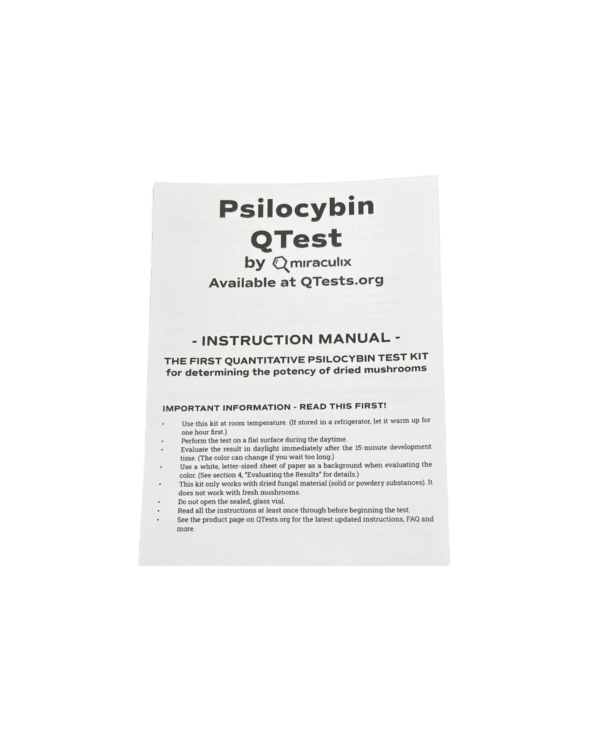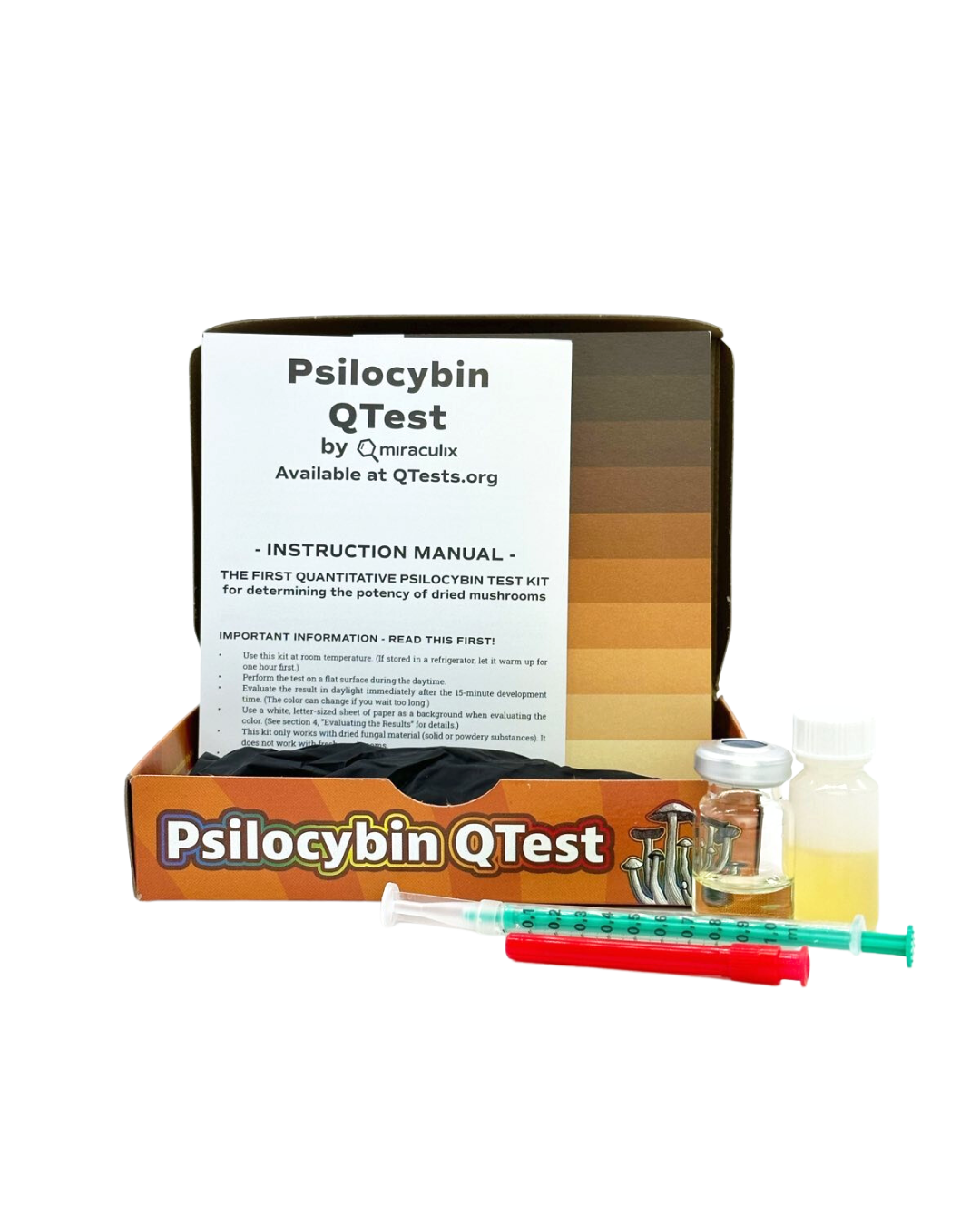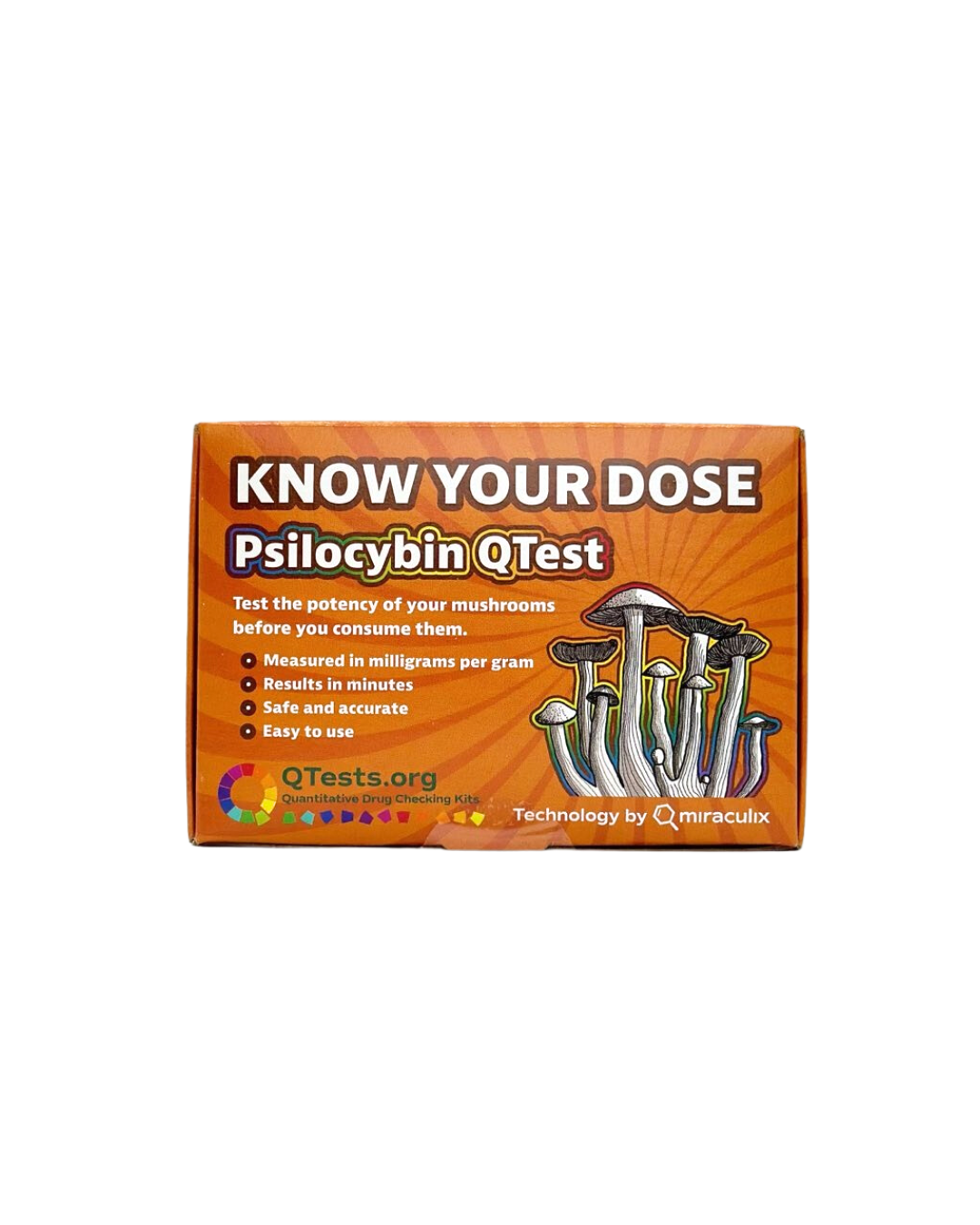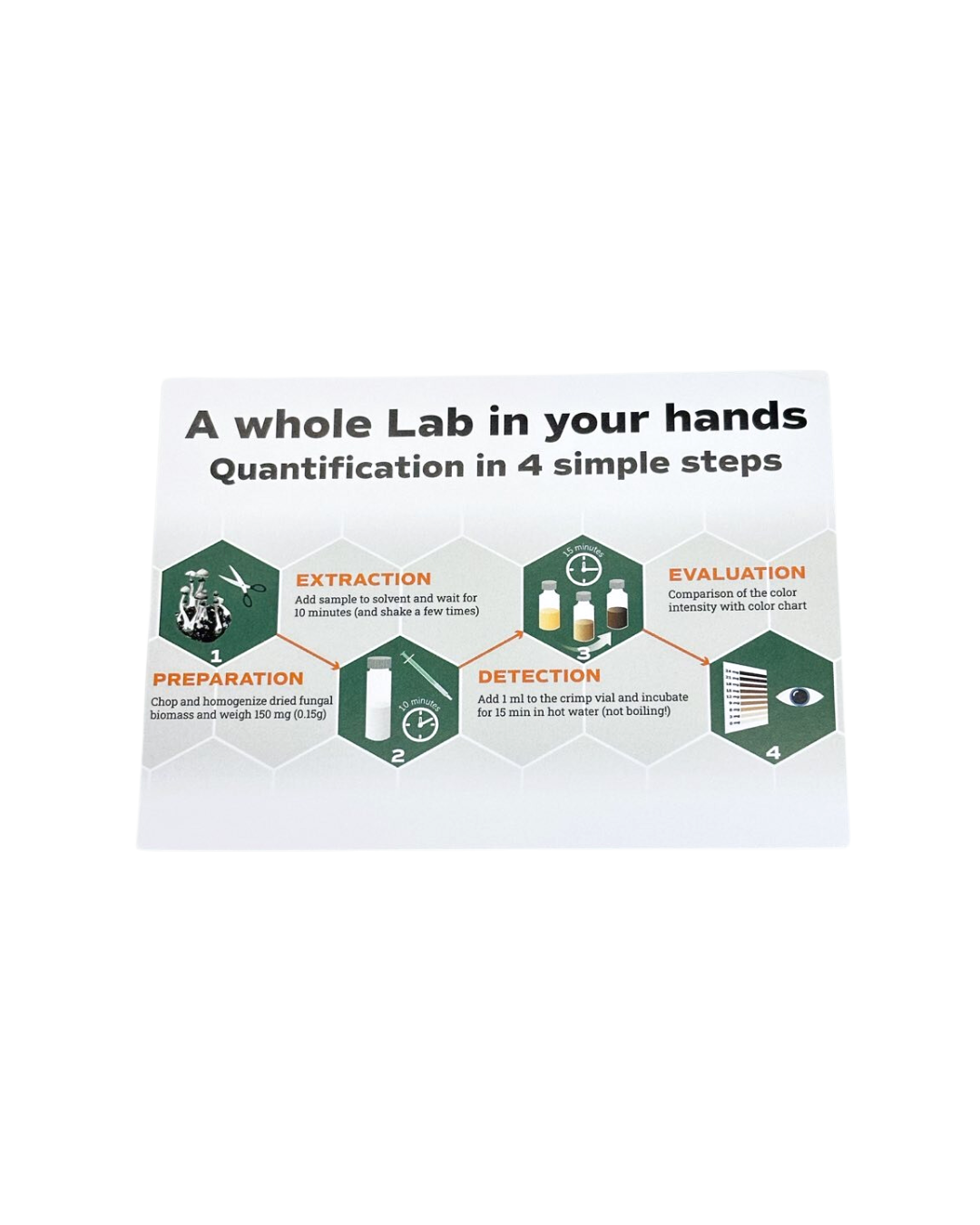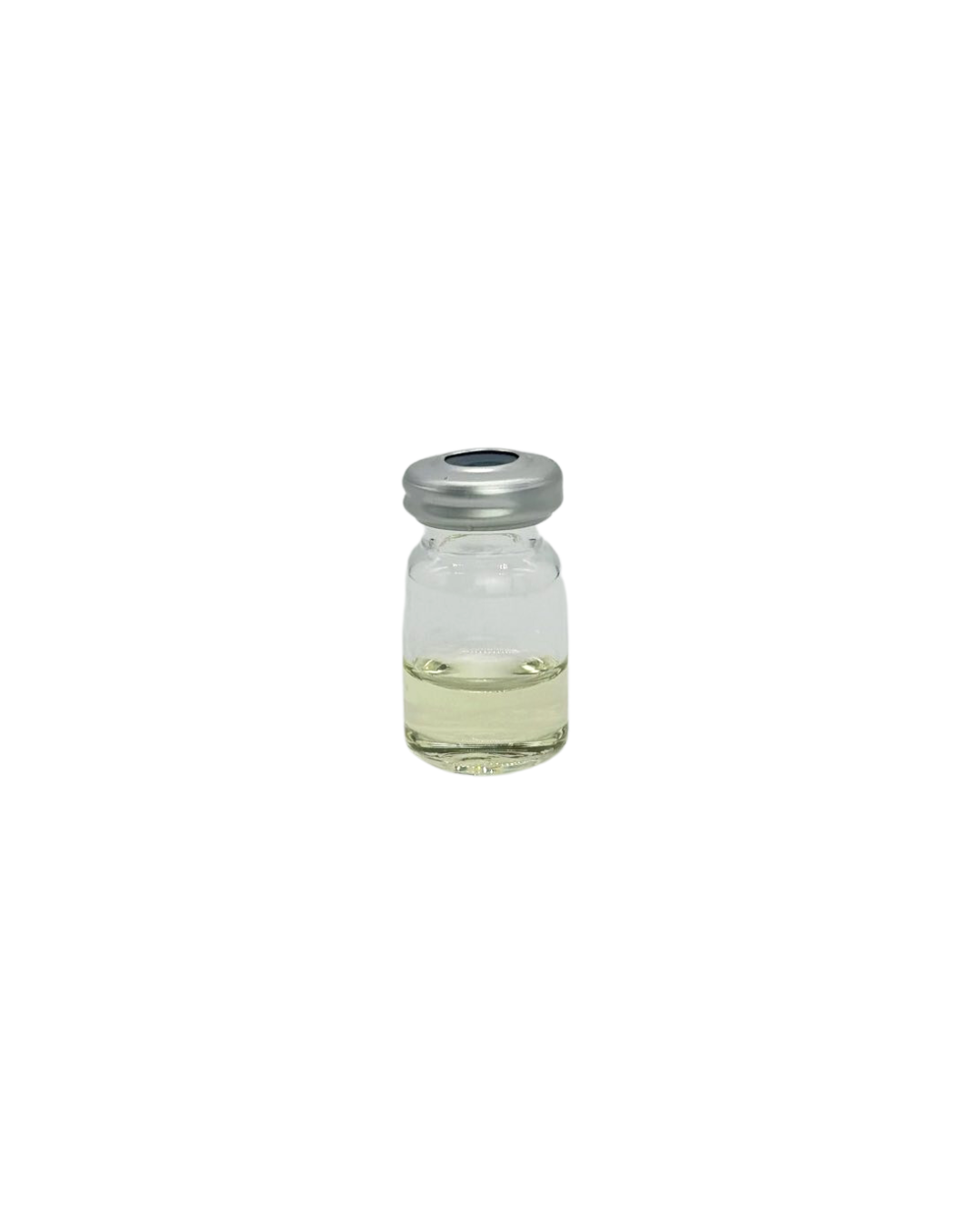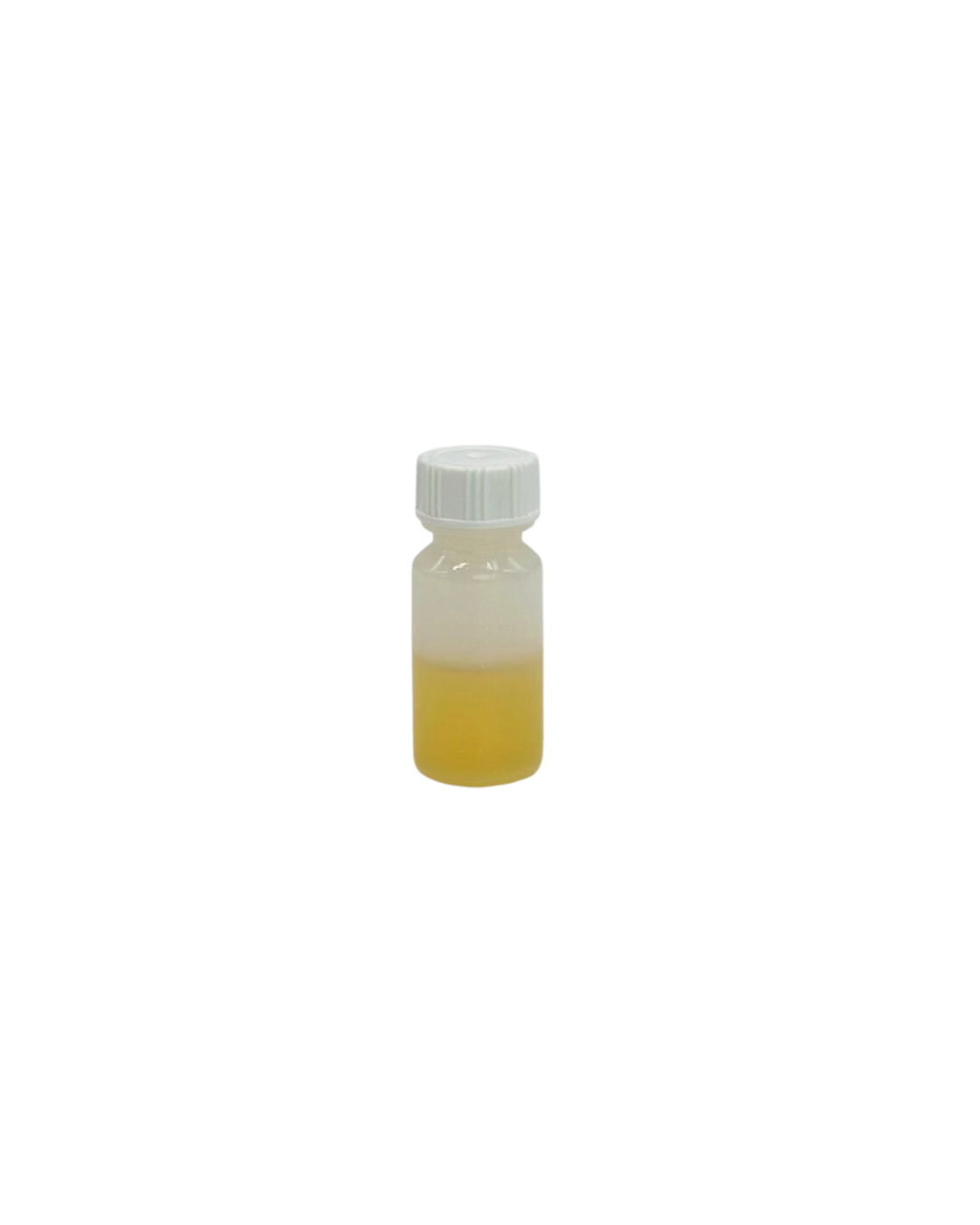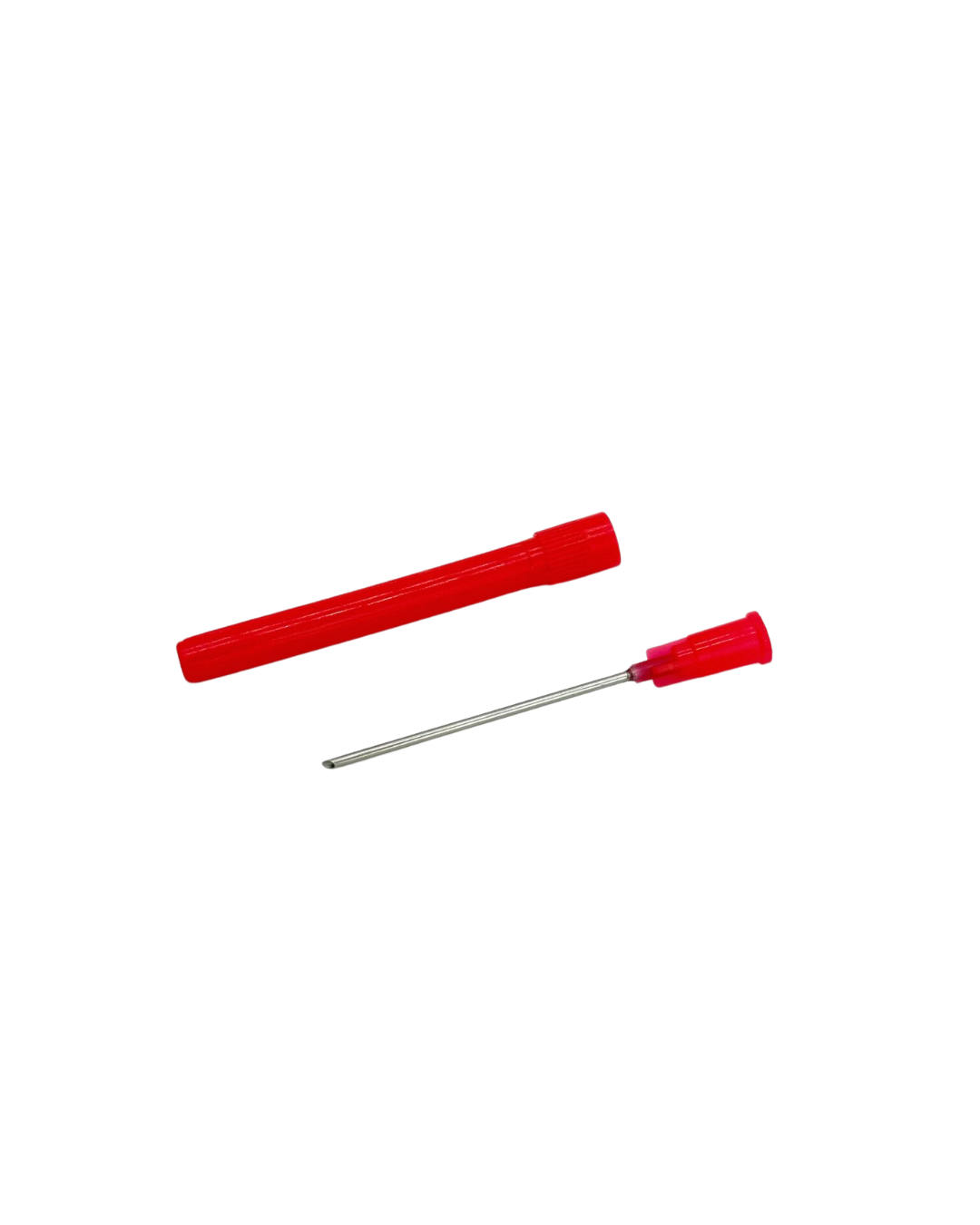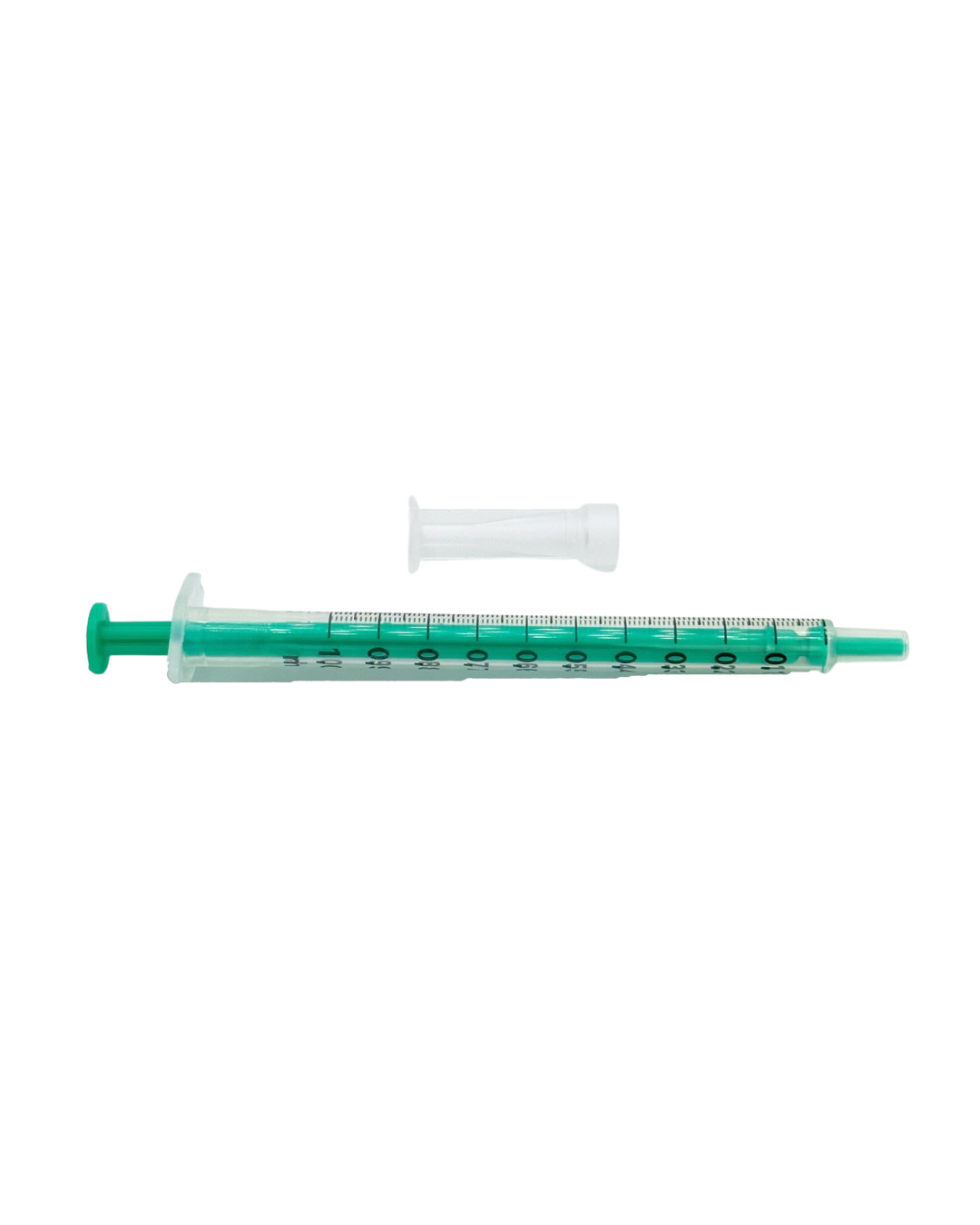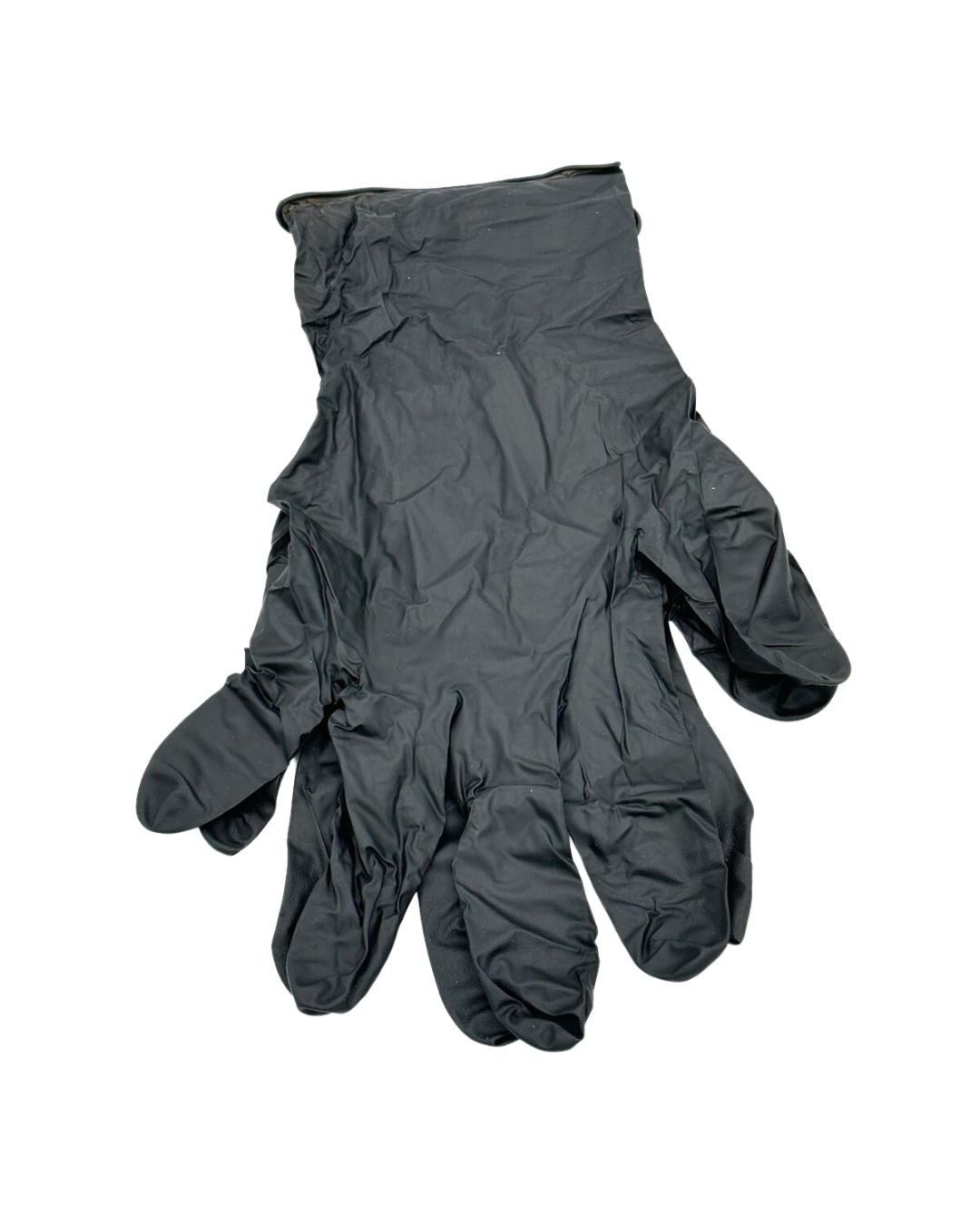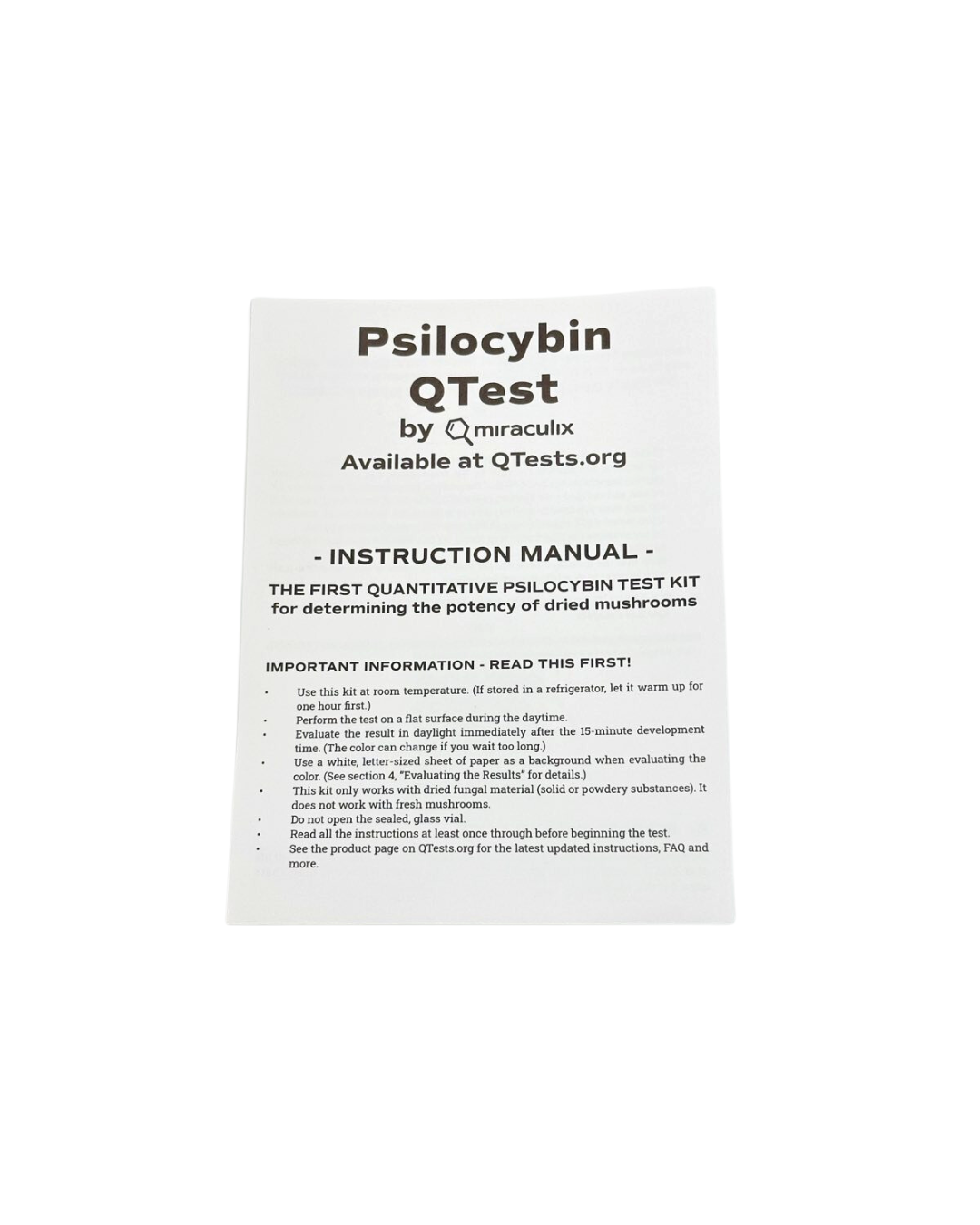 Psilocybin QTest Kit
This single-use test kit determines the potency of your psilocybin—both the percentage and milligram amount of psilocybin in your magic mushrooms.
Includes:
(1) Set of protective gloves

(1) Plastic bottle with white cap (extraction vial)

(1) Glass vial with a tightly sealed lid and septum

(1) 1 ml syringe 

(1) Blunt needle

(1) Syringe filter tip (Sterifilt) 

(1) Evaluation color chart 

Please read the instructions and safety information carefully before testing.

PLEASE NOTE: This test kit detects the concentration of psilocybin and psilocin in dried fungal material (solid or powdery mushrooms—mycelium, fruiting bodies, sclerotia "truffles," or dried extracts). It does not work with fresh mushrooms.