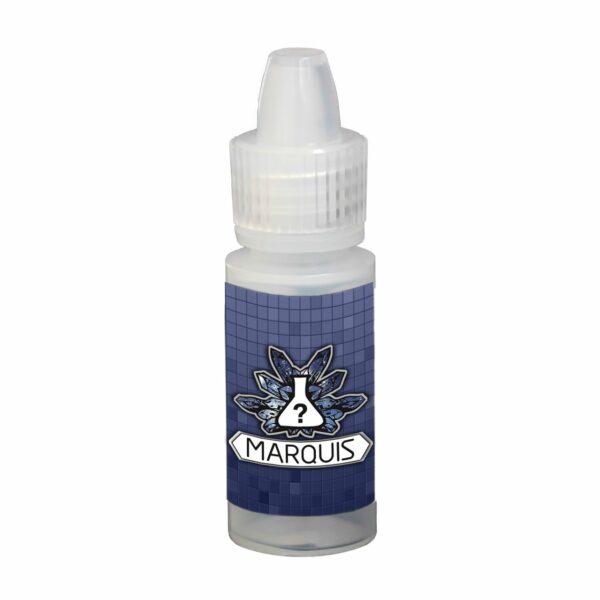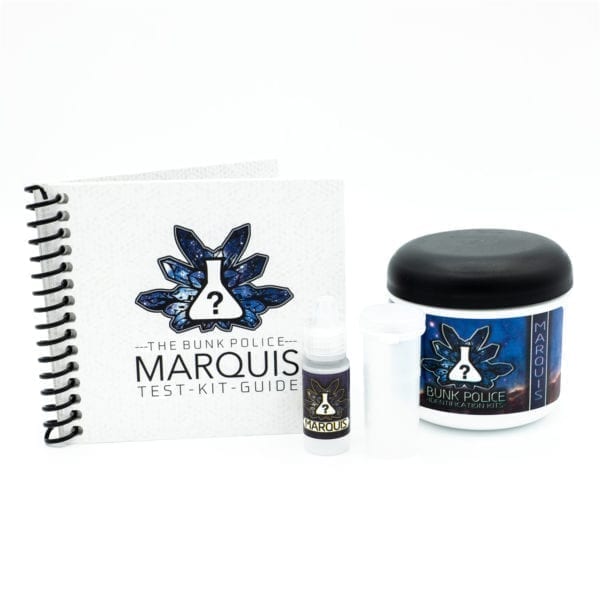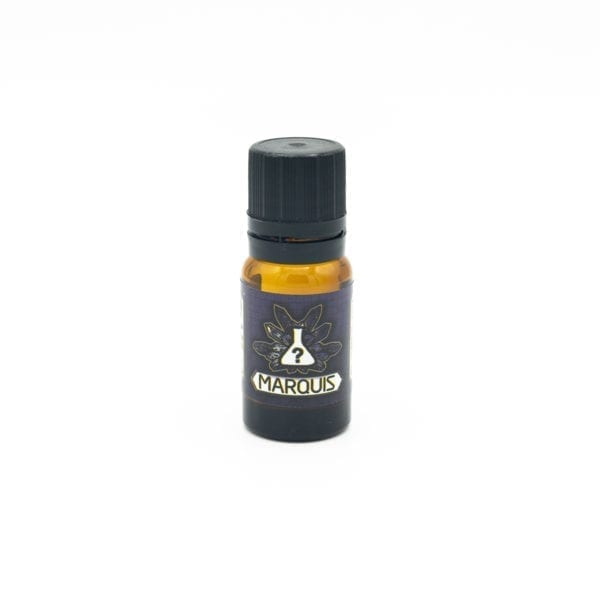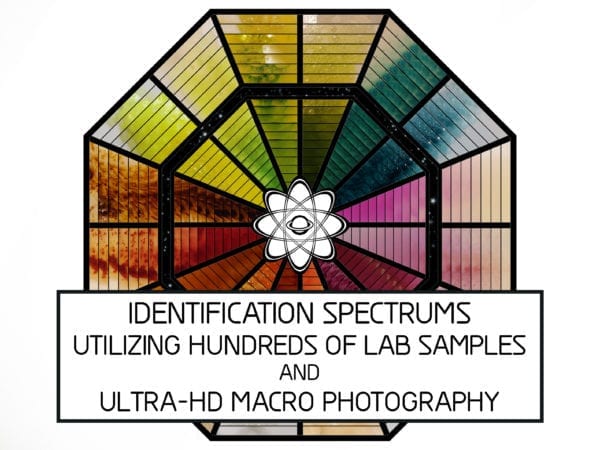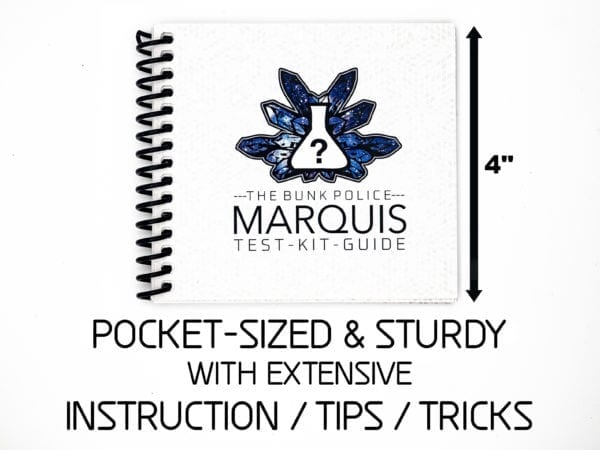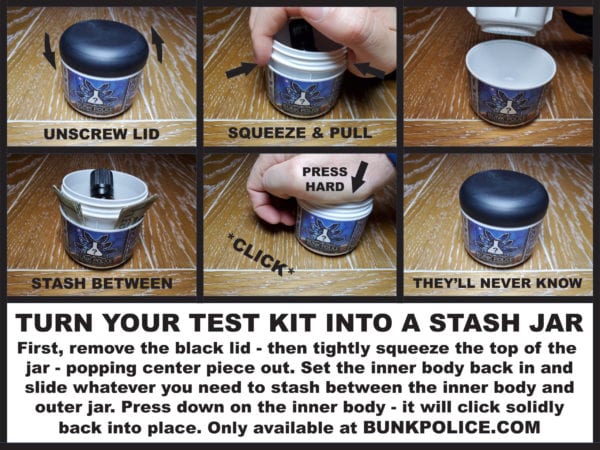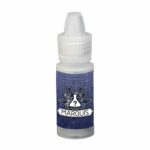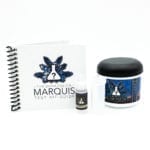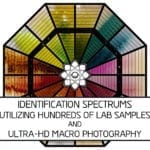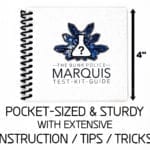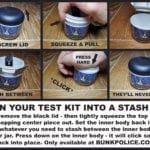 MARQUIS SPOT TEST KIT
$20.00 – $25.00
If you're only going to use one test kit, in most cases, Marquis should be that kit. It is capable of detecting MDMA, amphetamines, methamphetamine, cocaine & heroin adulterants + much more. Each spot test kit comes with a 20+ page booklet containing several dozen reactions (as many as 100+ depending on the kit) as well as extensive instructions, tips, and tricks. Each spot kit contains 50-100 uses.
Includes:
1 Bottle of Marquis (50-100 uses)
1 Test Tube
Instructions for use
Consider grabbing some mini test tubes – They're incredibly useful.
Our plastic jar also doubles as a stash jar. See product photos for more info.
Reviews
Reaction Booklets
Works as intended
Fast shipping and great product
A must have!
Anyone going to festivals or just love having fun should have one of these 80 percent of what your getting is not what u think I found that out days after I got the kit
Spot on!
This is what you want if you want the answer fast and accurate.