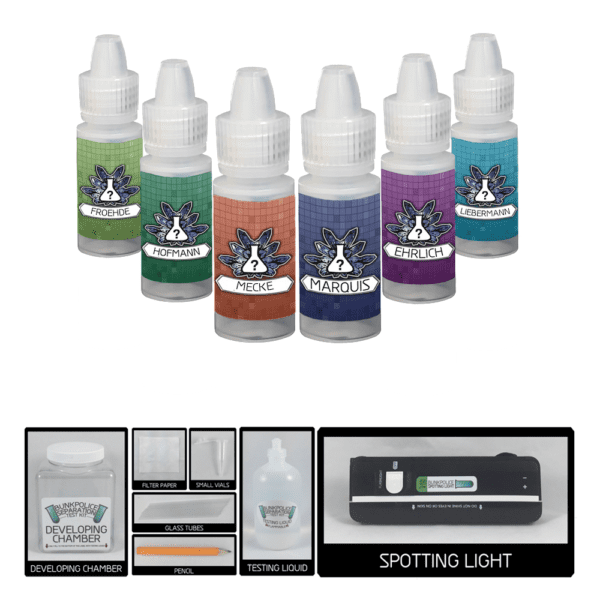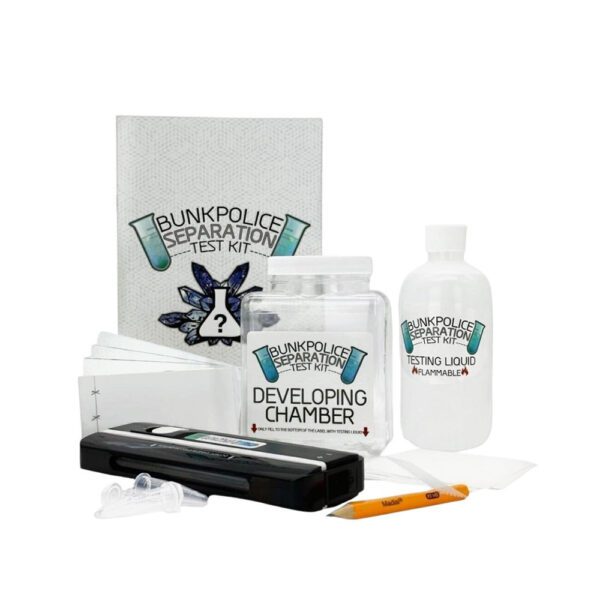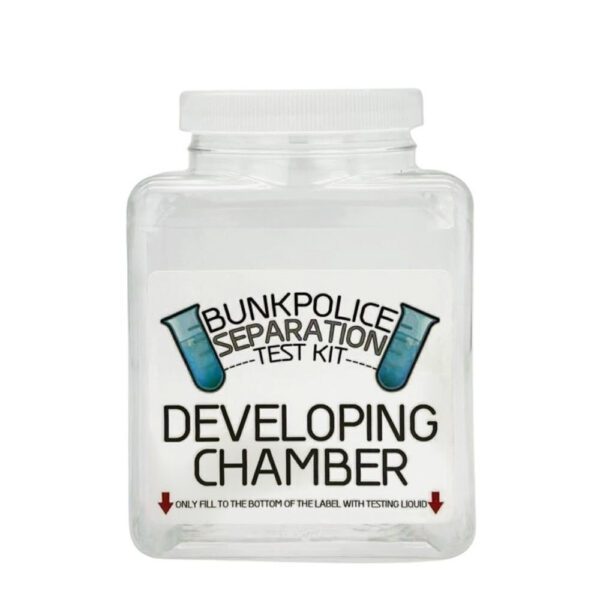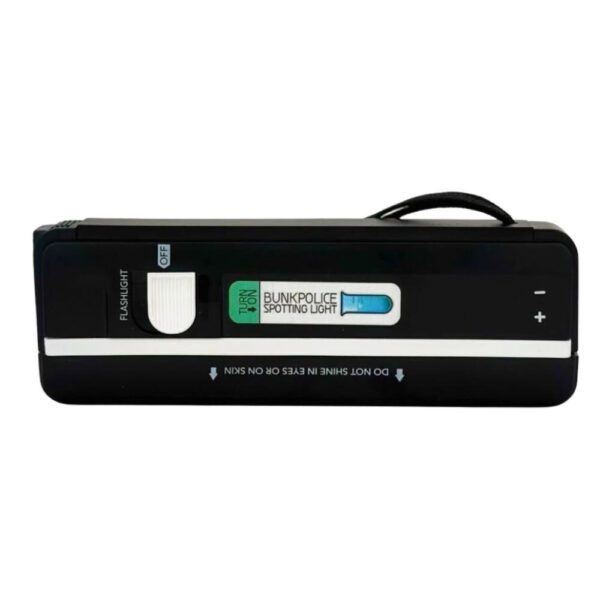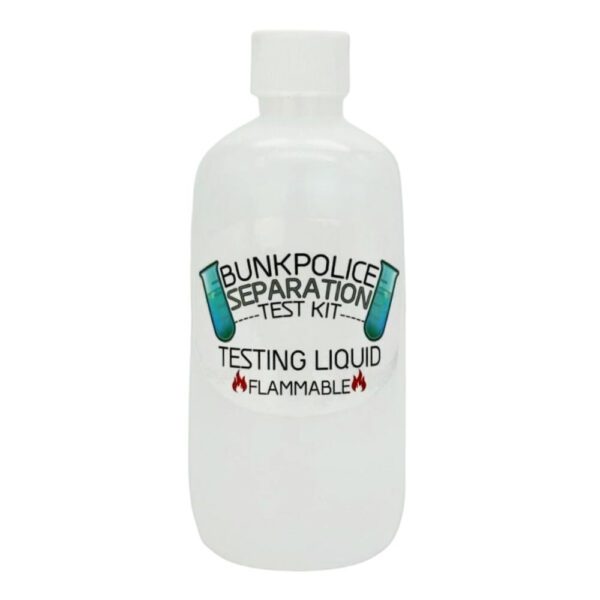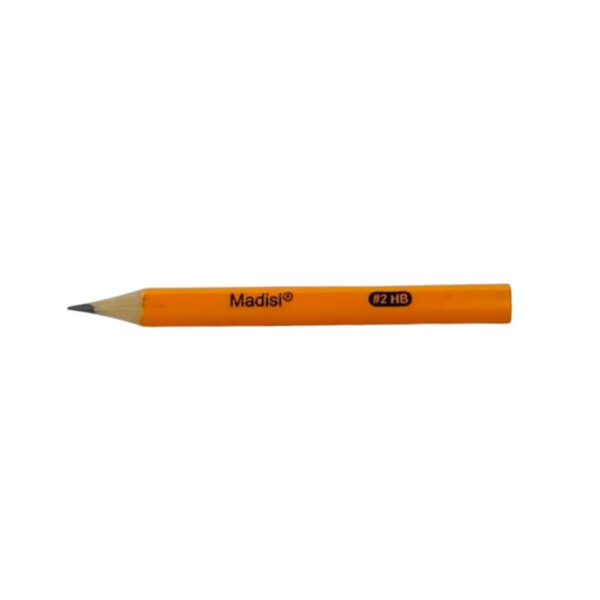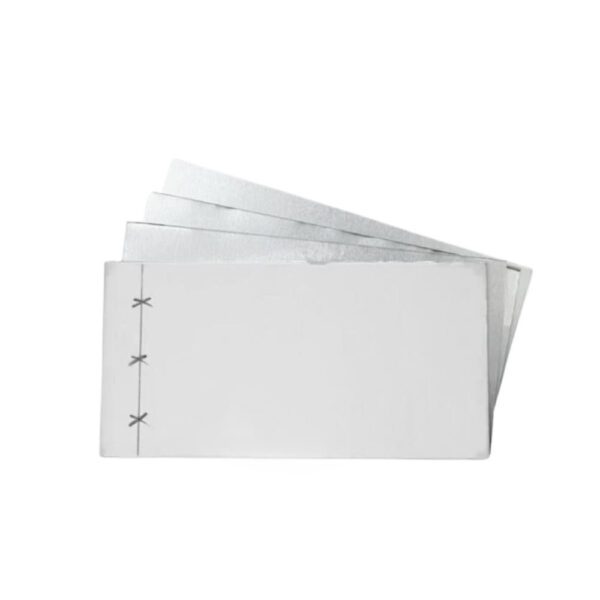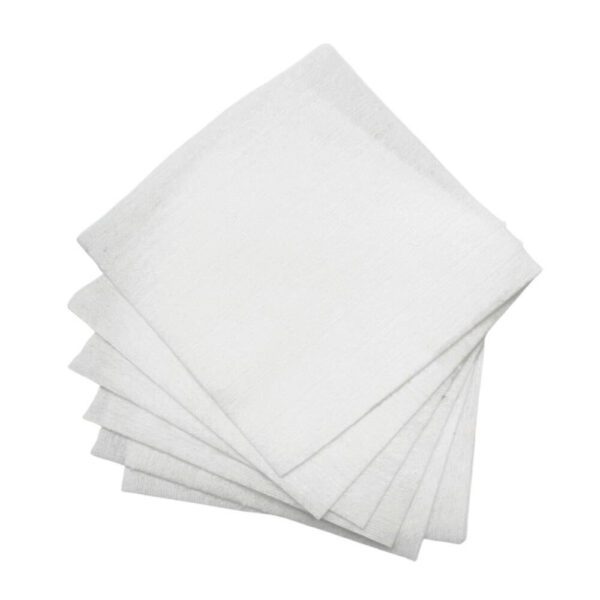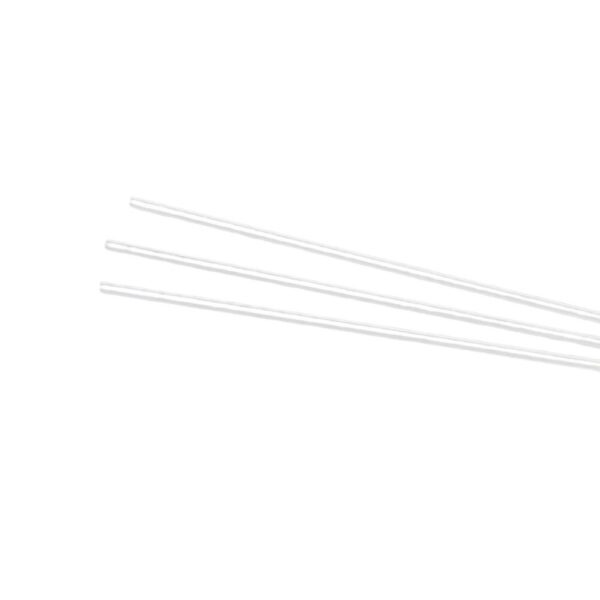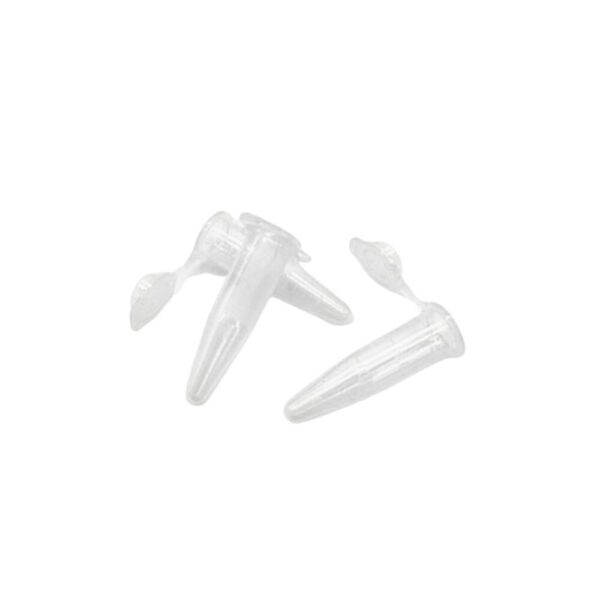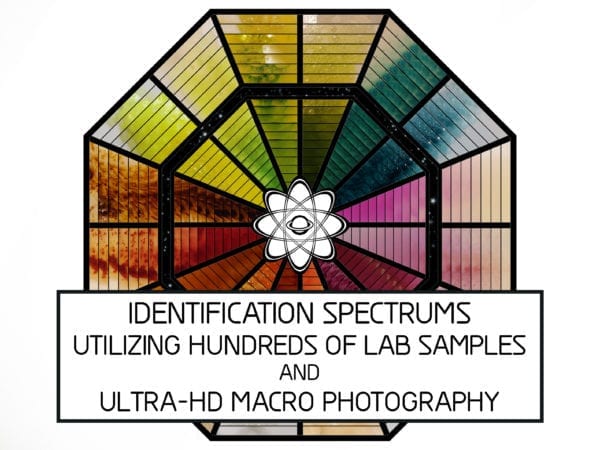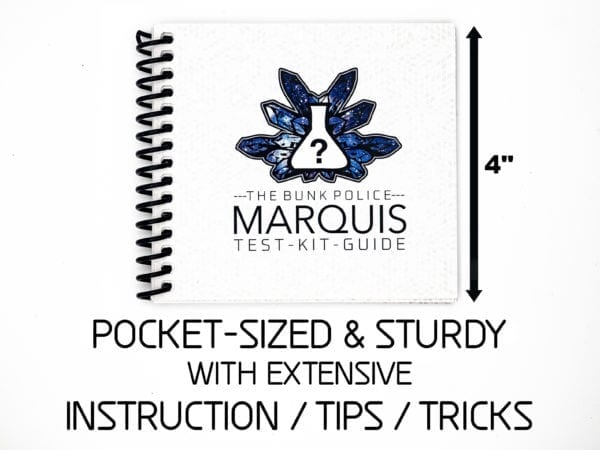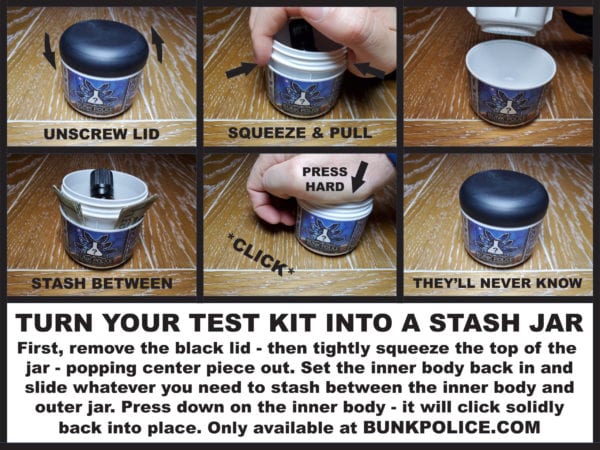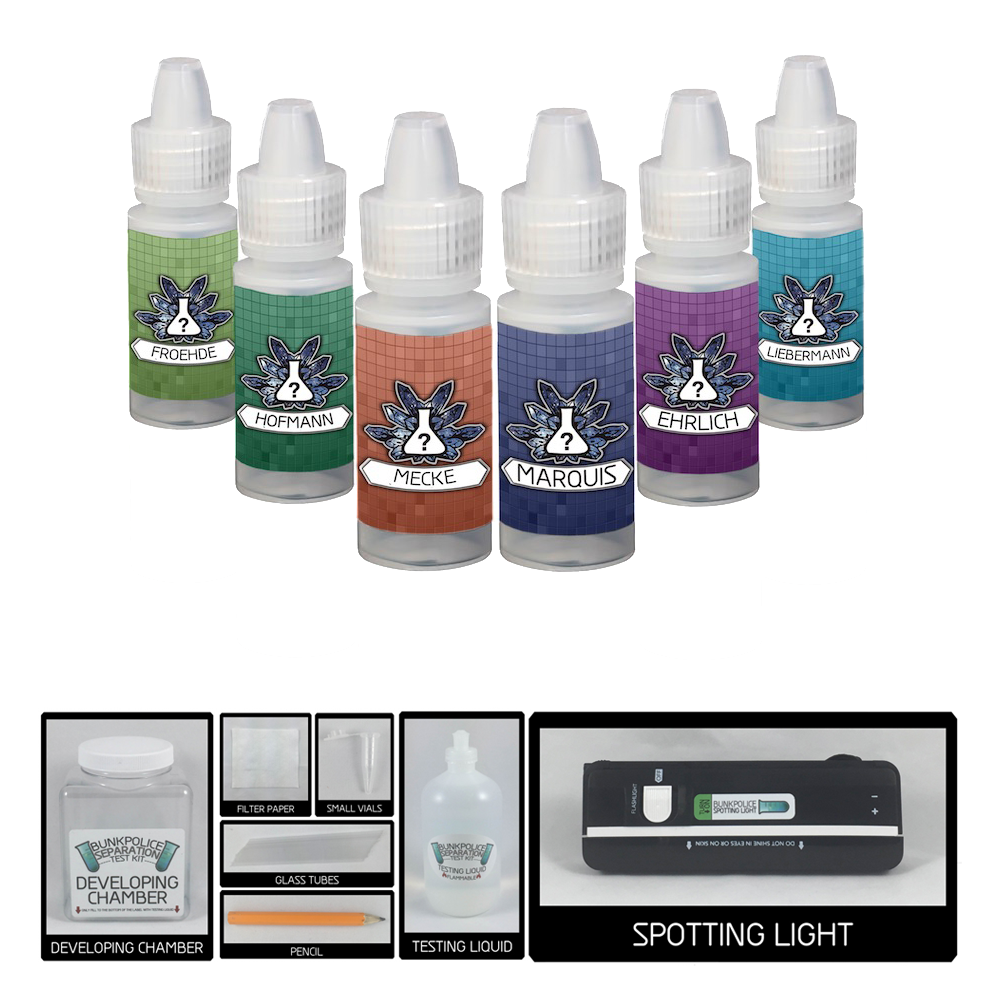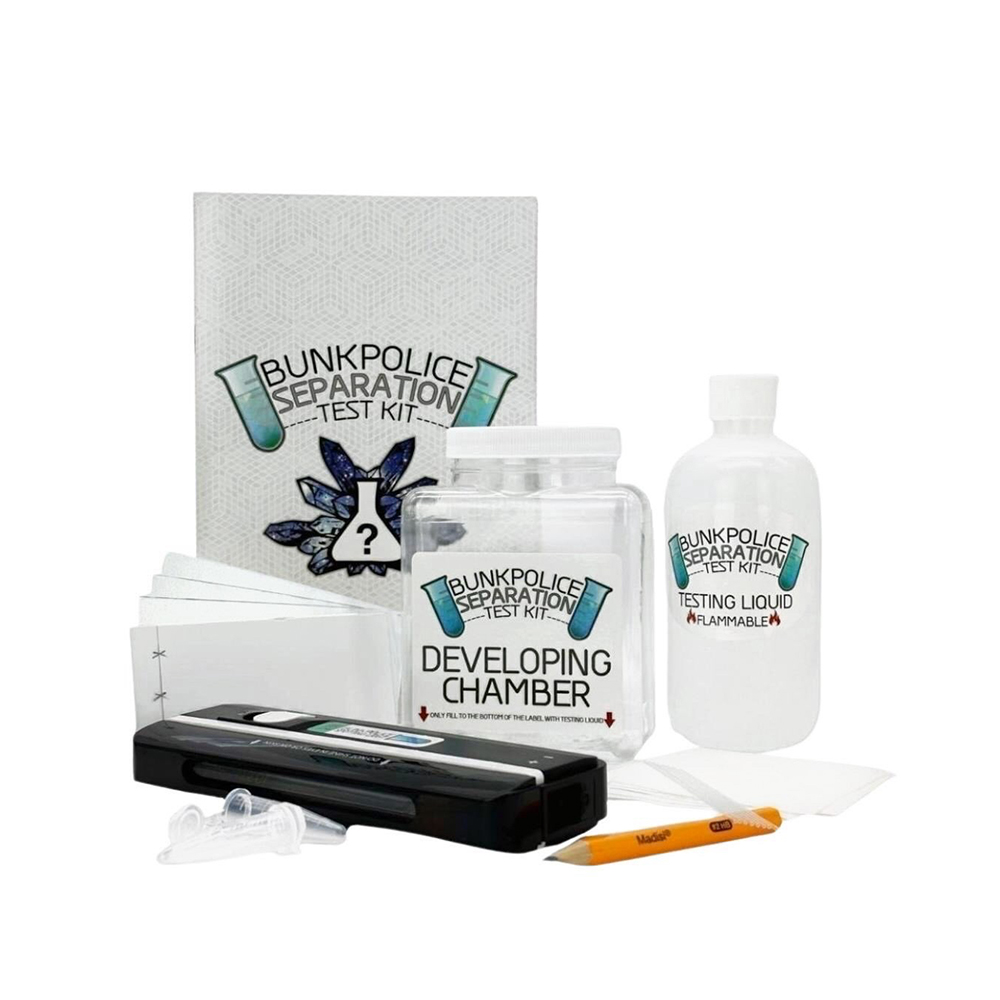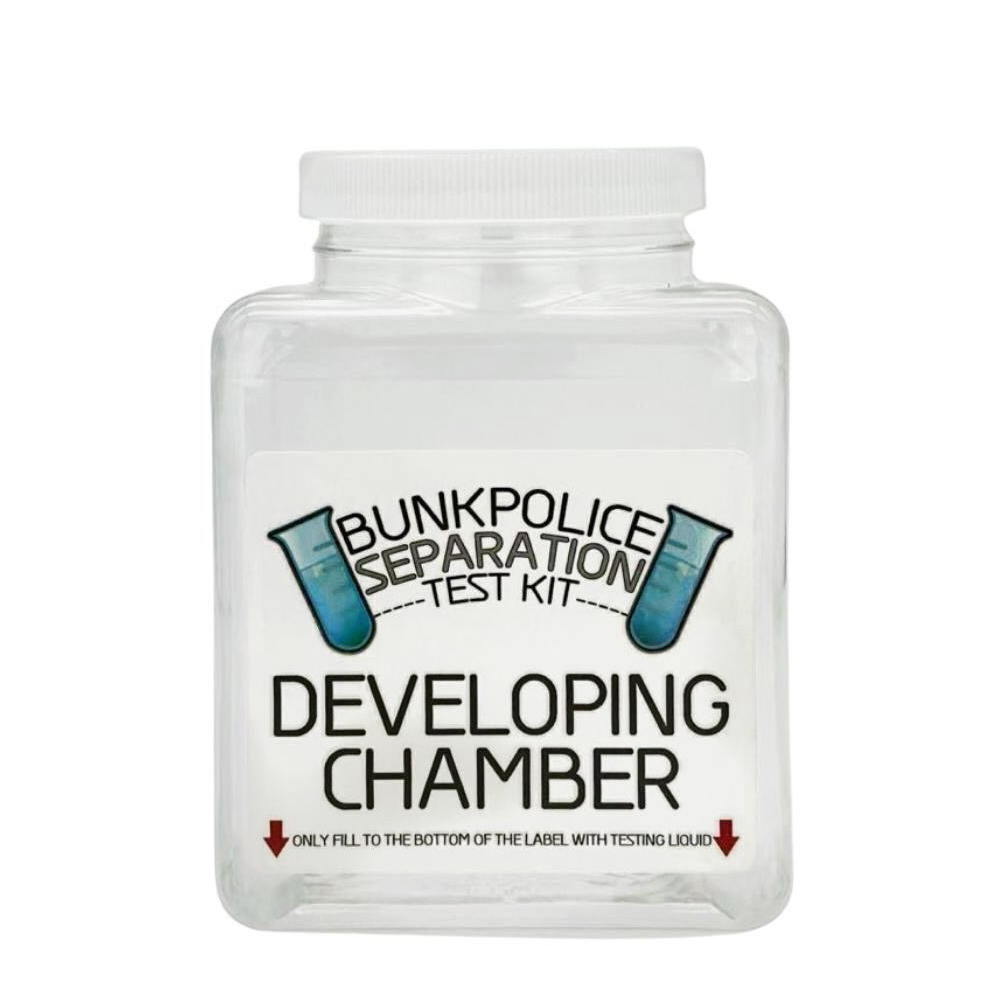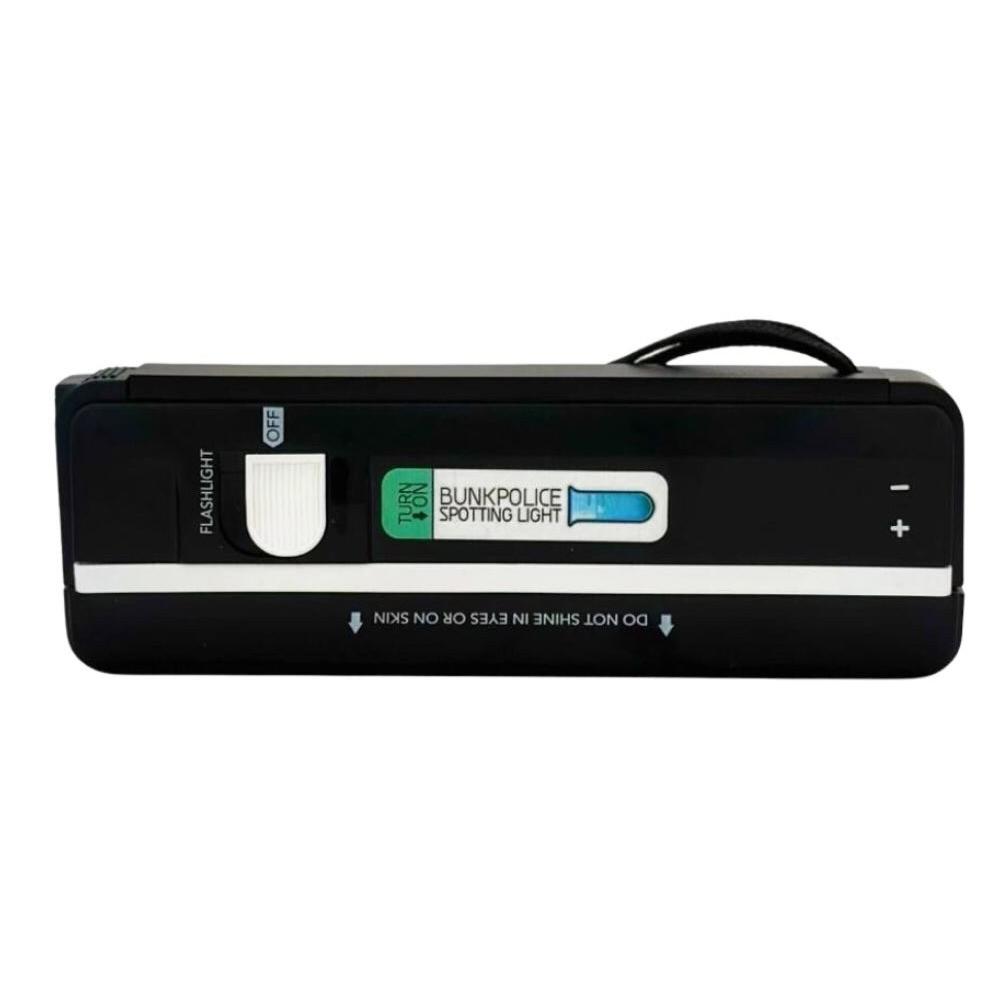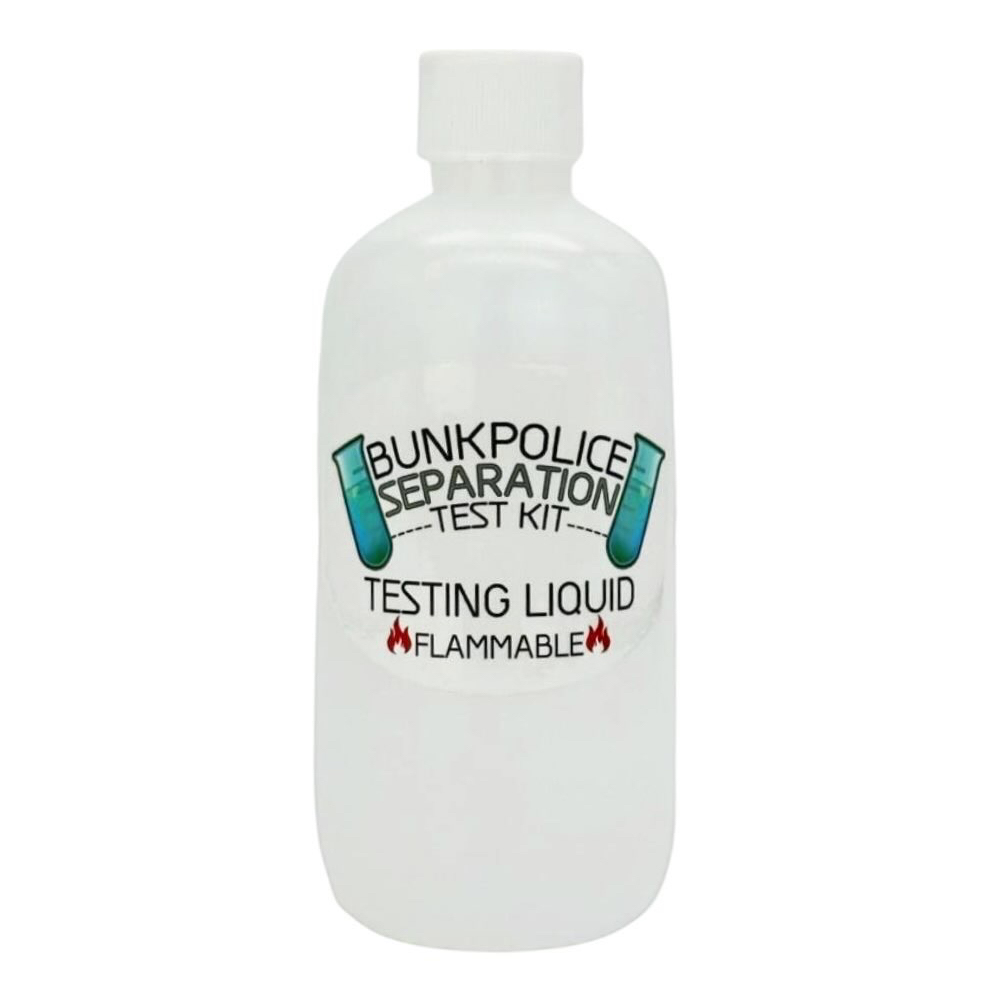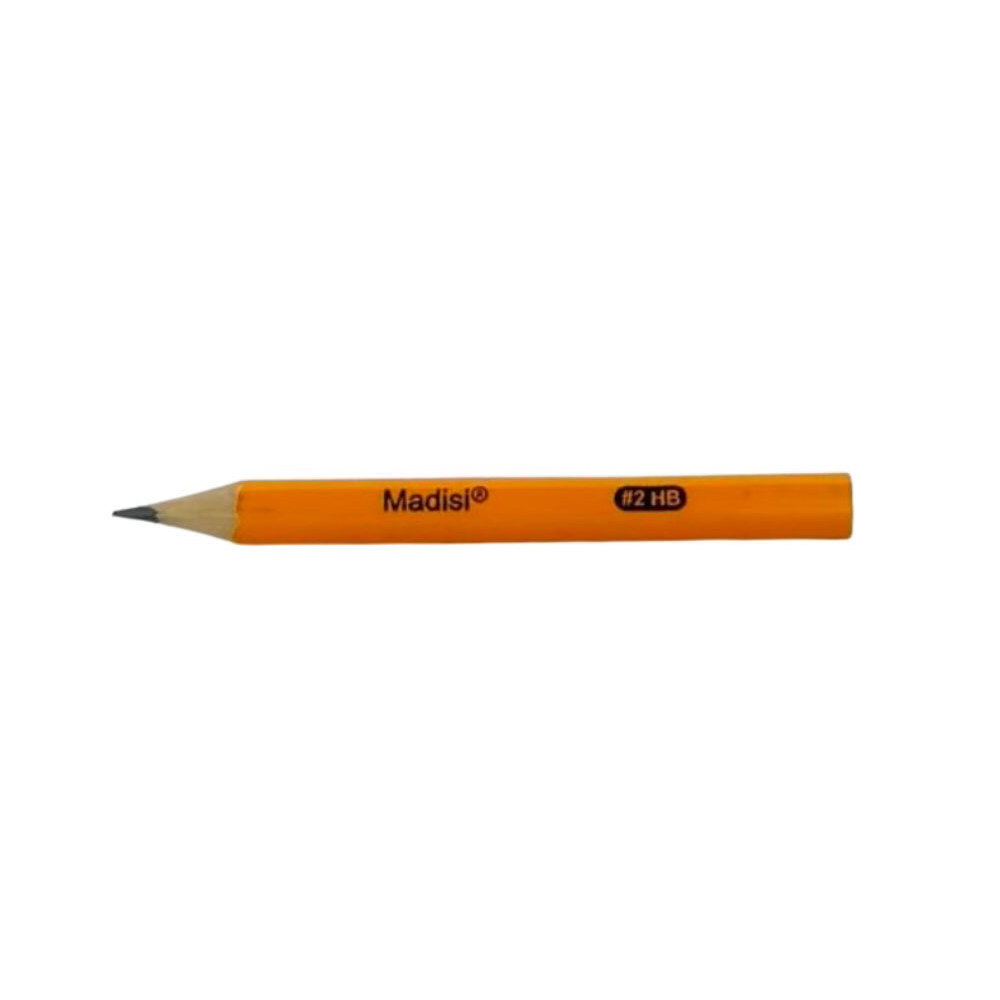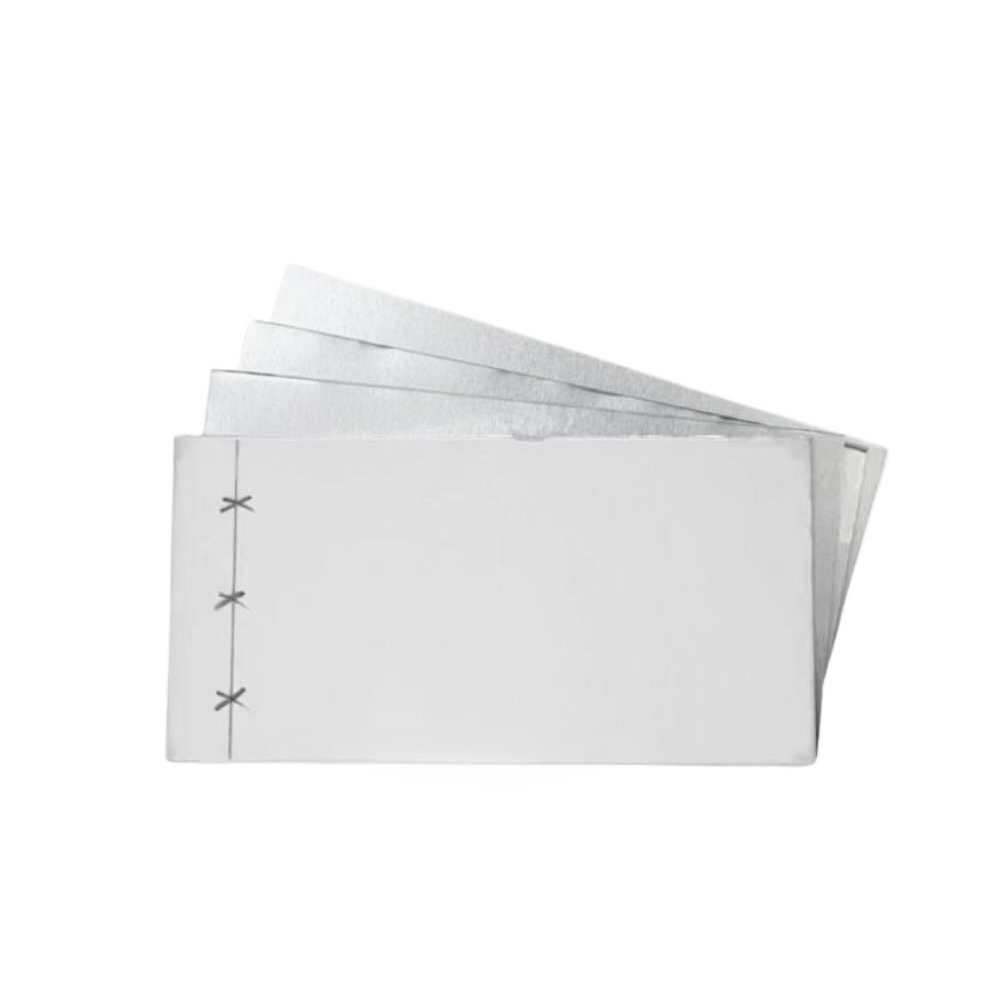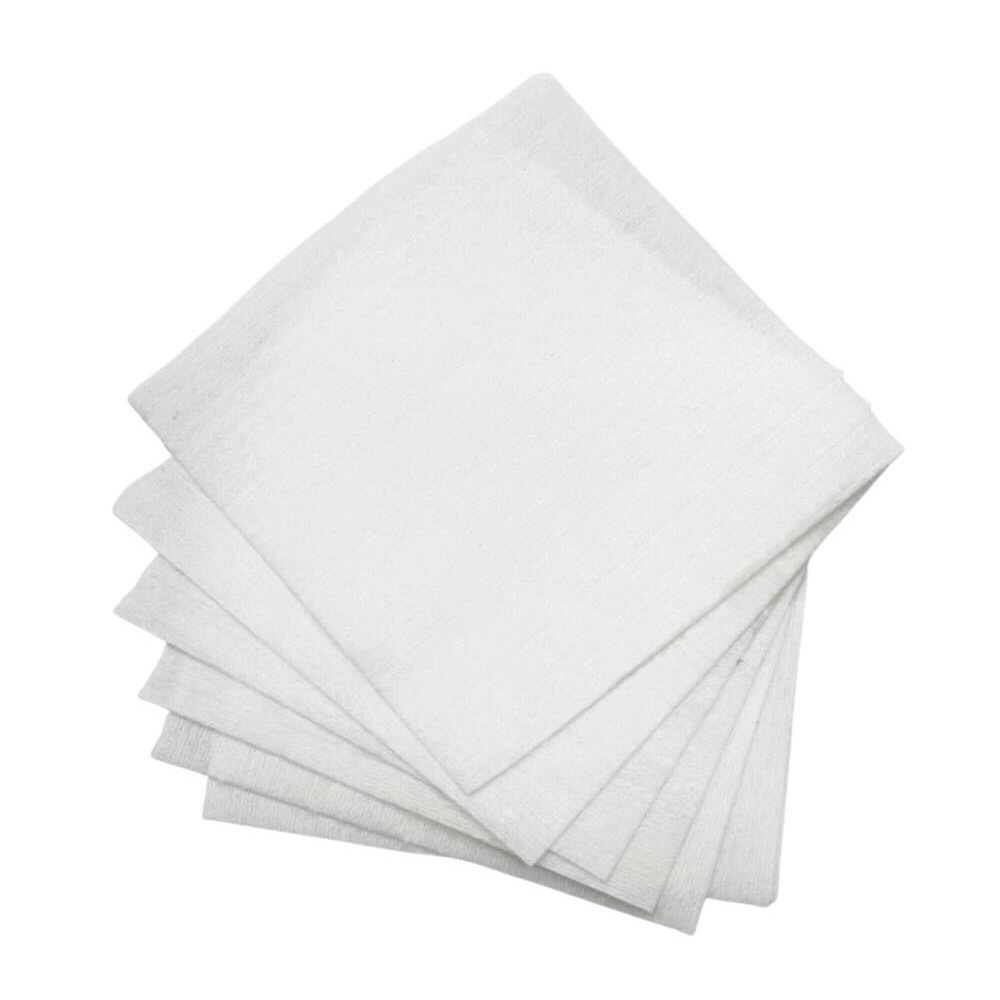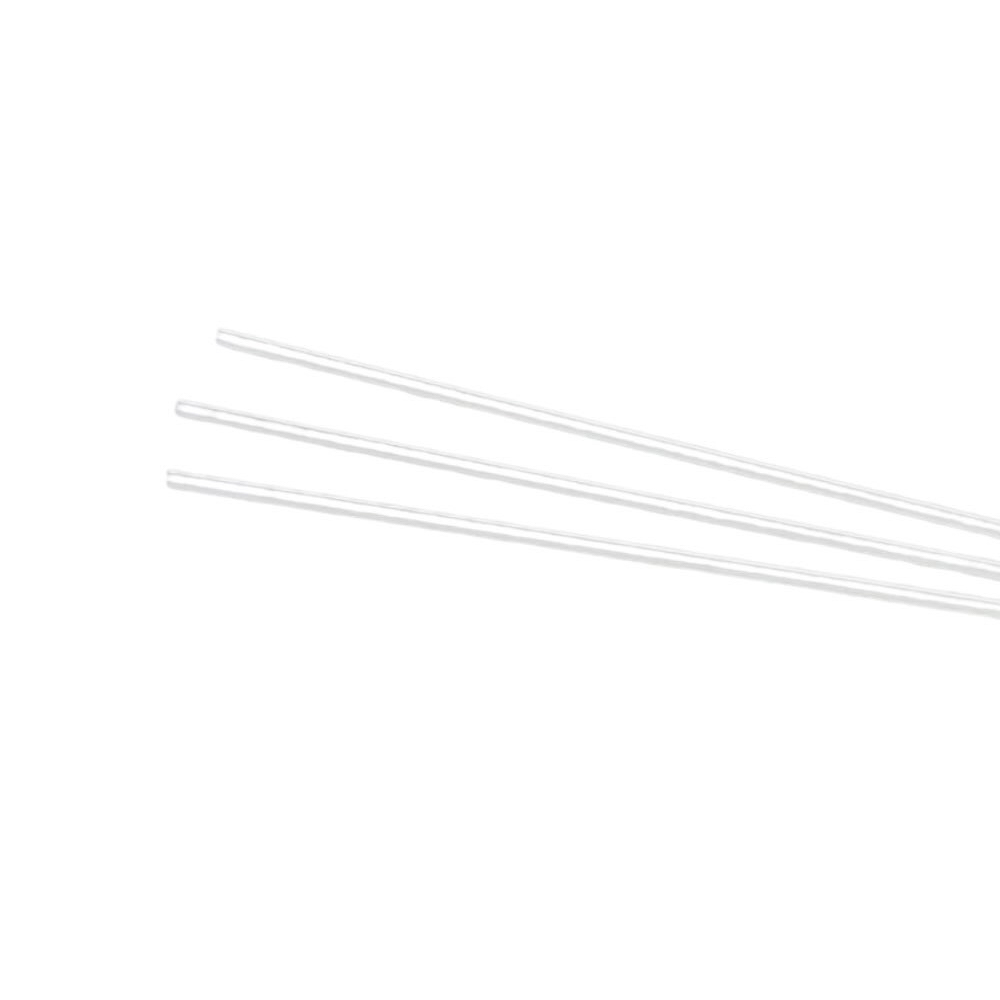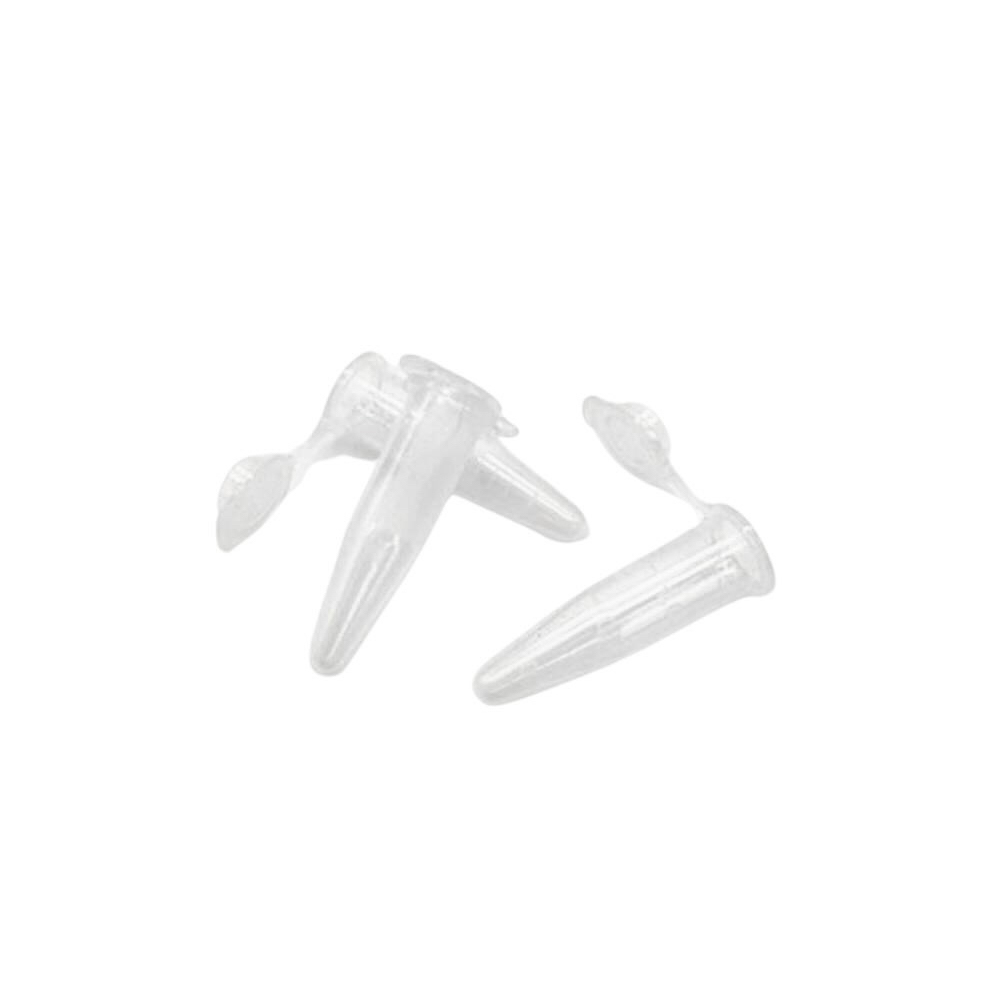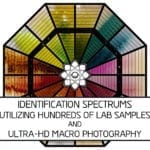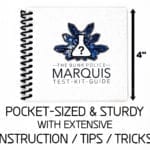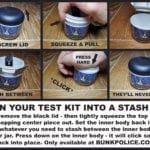 JUNO SEPARATION PACKAGE
The Juno Separation Package includes six popular spot test kits, capable of evaluating a wide range of substances, as well as the necessary supplies to conduct 30 separation (or TLC) tests. Each spot test kit comes with a 20+ page booklet containing several dozen reactions (and as many as 100+, depending on the kit) as well as extensive instructions, information, and tips & tricks. Each spot kit can be used 50-100 times.
Includes:
SPOT TEST KITS

(1) bottle of Marquis reagent (50-100 uses)
(1) bottle of Ehrlich reagent (50-100 uses)
(1) bottle of Mecke reagent (50-100 uses)
(1) bottle of Froehde reagent (50-100 uses)
(1) bottle of Liebermann reagent (50-100 uses)
(1) bottle of Hofmann reagent (50-100 uses)
REUSABLE ITEMS

(1) developing chamber
(1) UV spotting light
(1) instruction manual
(6) 20+ page instructional booklets w/ dozens of reactions
(1) pencil
(6) test tubes
(6) durable plastic jars
DISPOSABLE ITEMS

(1) 500 ml bottle of testing liquid
(10) testing cards (capable of separating 30 samples)
(30) small vials
(30) glass tubes
(10) filter paper squares
Consider grabbing some mini test tubes for testing on-the-go, or a ceramic testing platform for eco-friendly reusability!
Plus, our plastic jars double as stash jars—see product photos for more info.
Reviews
Instructional Booklet
Some items were off in the kit, but Bunk Police made it right immediately. Great kit, easy and fu...
I ordered the Juno separation kit. It works great and is easy to use. I highly recommend this product.
My kit had two of one of the reagents and was missing another; simple mix up. I let them know and they made it right immediately. Great company doing important work. Let's support them.
Awesome
Effective product, excellent customer service. Received a reply to a shipping question the morning after asking and items shipped out the same day I received the reply and ordered.
Separation kit is straightforward and simple enough to use, it can be finicky but it is a more precise test so that's to be expected. Overall, due to the variety of test combinations and the precision of the testing in this kit, I feel like this is the best valued and matched kit I could find, 100% recommend
separation test is a step closer to a purity test!
Accurate, separation test is awesome! One step closer to a purity test.