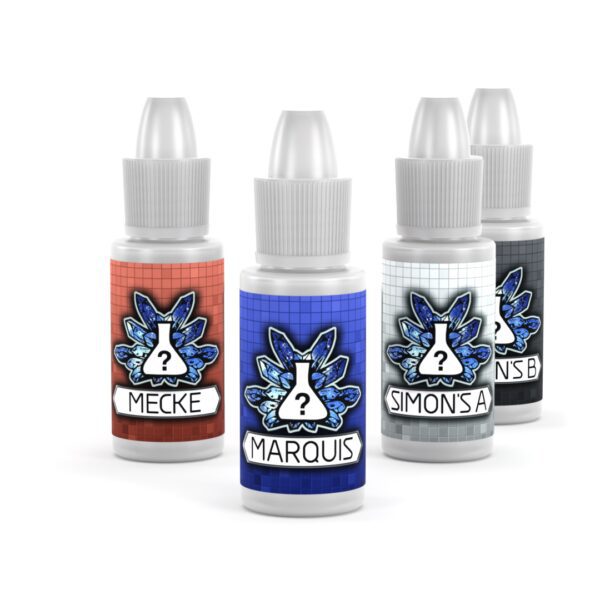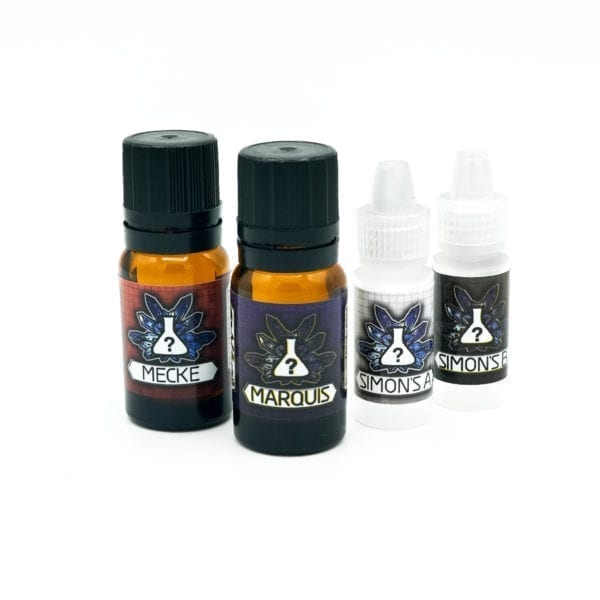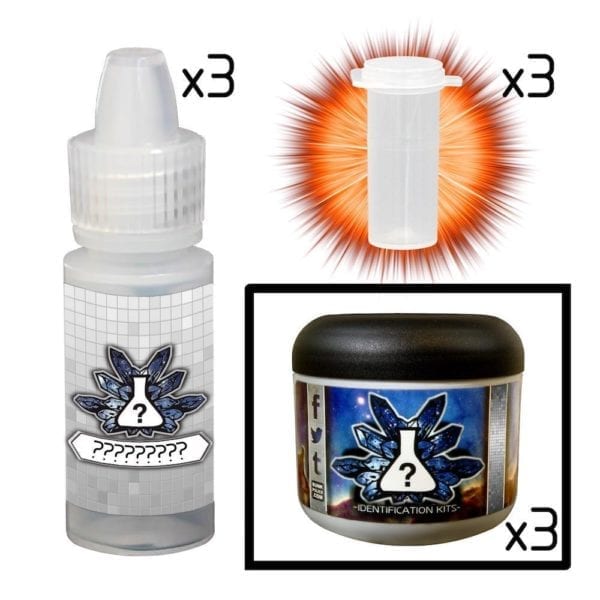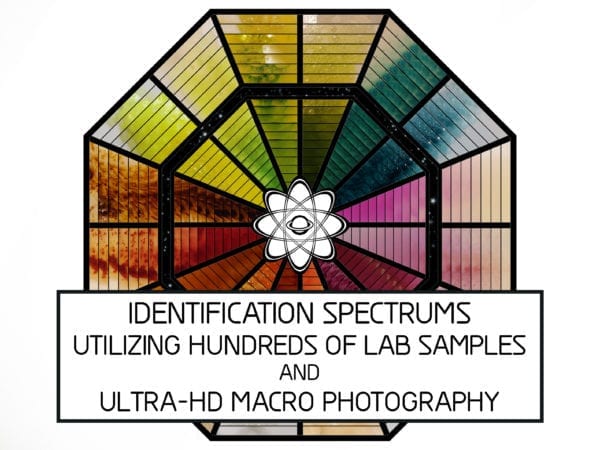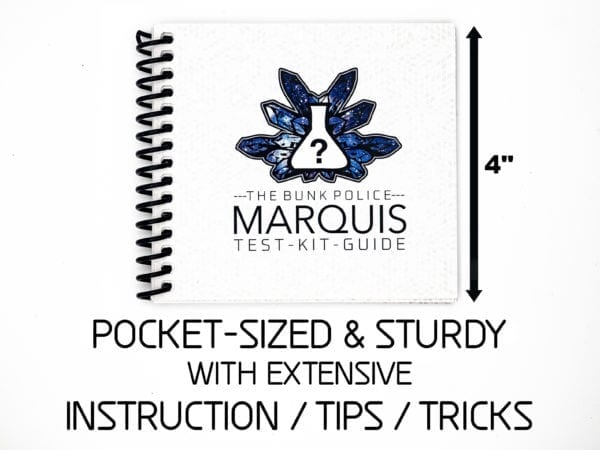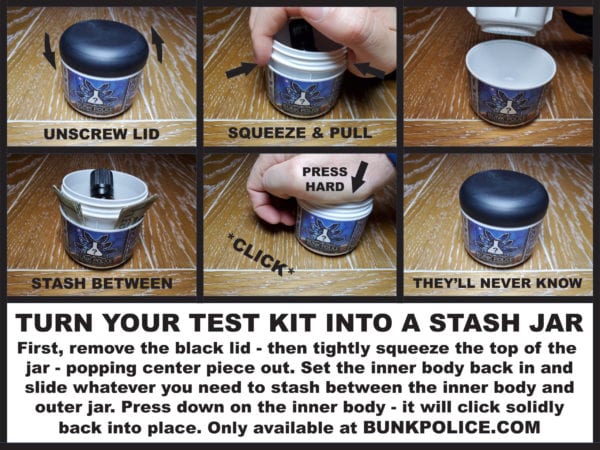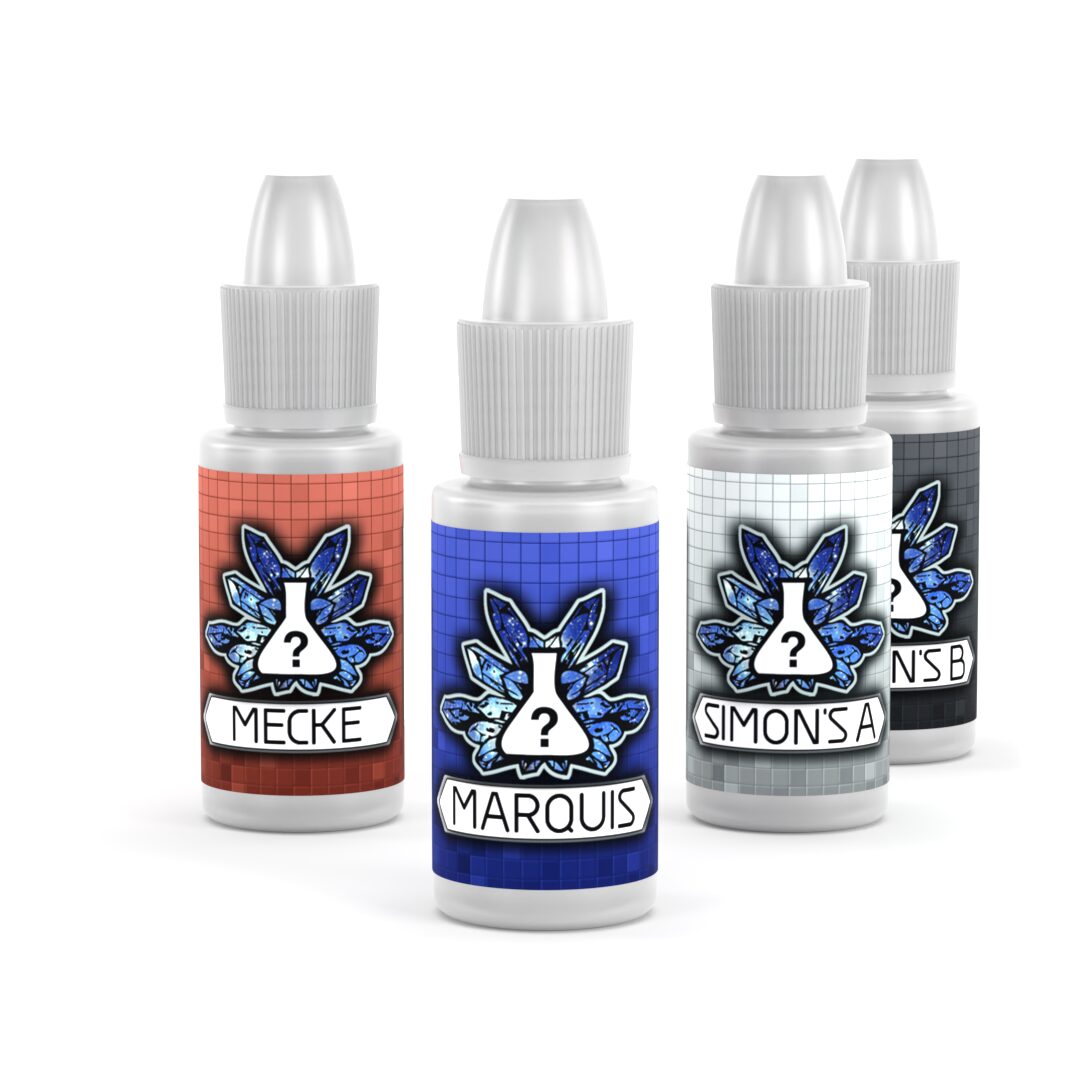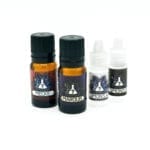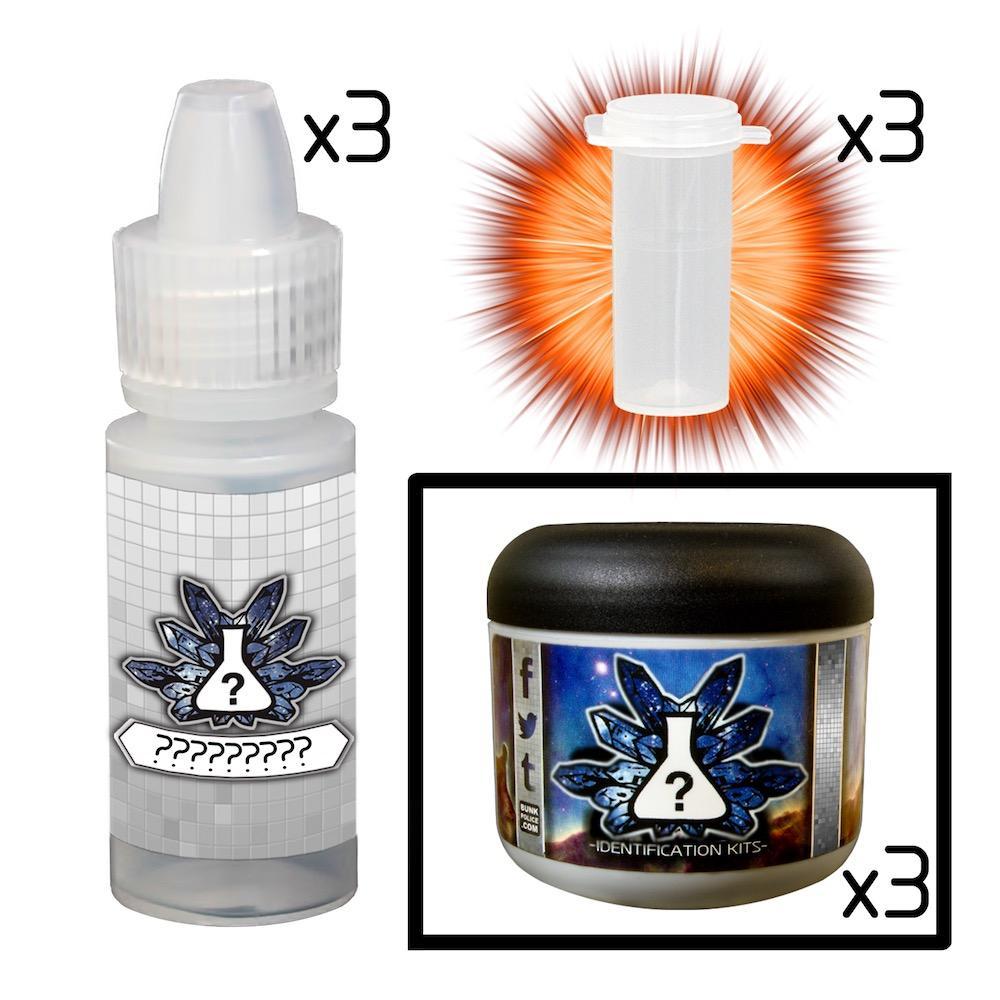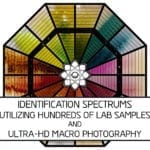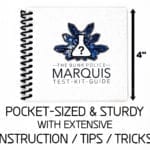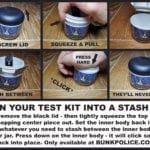 MDMA SPOT KIT PACKAGE
The MDMA Spot Kit Package includes the three necessary kits to accurately identify MDMA. Each spot test kit comes with a 20+ page booklet containing several dozen reactions (and as many as 100+, depending on the kit) as well as extensive instructions, information, and tips & tricks. Each spot kit can be used 50-100 times. 
Includes:
(1) bottle of Marquis reagent (50-100 uses)

(1) bottle of Mecke reagent (50-100 uses)

(1) bottle of Simon's A reagent (50-100 uses)

(1) bottle of Simon's B reagent (50-100 uses)

Simon's is a two-part kit. Add Simon's A to your sample first, then add Simon's B to observe and match the reaction.

(3) test tubes

(3) 20+ page instructional booklets w/ dozens of reactions

(3) durable plastic jars
Consider grabbing some mini test tubes for testing on-the-go, or a ceramic testing platform for eco-friendly reusability!
Plus, our plastic jars double as stash jars—see product photos for more info. 
MDMA spot kit
great user friendly super simple directions.. small steps that can help reassure you have what you think you have. GEe thank BUNK Sh*t outta here! Thank you Bunk police
Thank you
I was sold fake drugs and you helped me identify it. Thank you. I may have wasted my money but at least I didn't take any mystery drugs.
Only police I mess with is the bunk police!
Fast shipping and great communication.
2ND Time ordering with the bunk police. Their products work, it distinguished between mda/mdma. Glad to support this company and I always recommend them to all my global party people
Bunk Police Saving Lives
Very quick delivery and easy to interpret results. Thank you bunk police. See you at Forest 2023!!!

"COLOR MATCHES SPECTRUM"
This means that your reaction matched the spectrum and you can move down and left to use the next spot test kit.

"ZERO REACTION"
This means that there was no notable color change. THIS IS A POSITIVE THING. The substance you were trying to identify was not supposed to react, but other adulterants (cutting agents) would have shown up instead if they were present. No reaction means that those adulterants were not present and you can move down and left to the next spot kit.

"ANY OTHER COLOR"
This means that your reaction was IN SOME WAY DIFFERENT than the expected reaction on the spectrum. At this point, you know that you either have a completely different substance from what you were expecting or an adulterated one. Returning or discarding the sample is the best course of action at this point although it is possible to use additional tests in order to tentatively identify the substance.